Write about Wine. Read about Life. WineWonks, the Wine Blog Community.
Oh yes, wine country, you know, you've seen the pictures, rolling hills,Vineyards, the picturesque winery on a hill in the distance, the smell of fresh air and dirt roads leading far into a vineyard that never ends.
When talking about wine country in the United States two words unusually come to mind, Napa and Sonoma, and rightfully so. These regions are the home of world class wines, renowned winemakers and lovely vineyards. However, it can be much more interesting to visit other places that offer world class wines. Turn down a road in Paso Robles or the Edna Valley or many other wine regions in the country and it can be like a treasure hunt that promises great riches when you reach your destination. We decided to find new friends and see some old ones in the Central Coast of California.
On our journey we decided to stop into the Central Coast town of Paso Robles, famous for their Zinfandels but we know there has got to be much more than to this area, after all, our country is about diversity.We stopped in to see one of the long-time experts in Paso Robles, Michael Mooney winemaker and owner at the famous and highly allocated Winery Château Margene.
After driving through hairpin turns, wishing we had a Ferrari just to add some additional excitement, we arrive at the winery and Michael is there waiting for us.
We joined Michael on a beautiful afternoon sitting on the patio overlooking the Vineyard with some beautiful bottles of wine and lots of glasses! This is going to be fun.
As Michael began to pour the first wine, we wanted to learn more about how he got started in the business of providing great pleasure to thousands. After all, a major ingredient in wine-making is the story behind it and Chateau Margene is no exception.
Michael explained he caught the wine making bug and wanted to establish a vineyard, build a Winery and establish a home. He came from a high-tech background and admitted he didn't know anything about winemaking but Nevertheless, he took up residence in the summer of 1998. Not wasting any time, he planted his 5.5 acre estate in the fall of the same year.
Michael got the ball rolling pretty fast. Château Margene's first wine was a Cabernet produced in 1997 sourced from both the east and west side of Paso Robles. 2011 was a monumental year for this high-tech executive turned winemaker. They bottled the first estate wines, a 2001 Cabernet Sauvignon and the 2001 reserve Cabernet Sauvignon.
Of course the first question people ask is why Paso Robles? Michael explained that he drew from his high-tech background "it's all about the heat index and consistency" he said. "Of course we first looked for land in Napa and Sonoma but we weren't really happy with the consistency on the heat index we found." He added. He headed south and then he found his promised land of what would become Chateau Margene. Paso Robles was a place to be with the heat index that was consistent; perfect for Cabernet and that's how the story began.
Being the Corporate guy he is, Michael and his wife Margene put together a 10 year plan. Step one, hire the best venticulturalist we can find. Step 2, hire the best winemaker we can find and step 3 "We listen and we learn" he stated. And that they did, in 2000 Michael and Margene started making their own wine after listening and learning for three years.
The work certainly paid off in 2003. 312 Wines were entered in the international Cabernet shootout. 12 were selected as being "standouts " One of those standouts was the 2000 Chateau Margene Cabernet Sauvignon which finished seventh and went on to tie for first place! Not bad for a high-tech Executive turned winemaker.
Chateau Margene Cabernet Sauvignon 2010 Paso Robles
Enjoying an afternoon overlooking the rolling hills, we continued our enlightening conversation as Michael poured our first treat. A tasty Chateau Margene 2010 somewhat young, this lovely blend 79% Cabernet 16% Cabernet Franc and 5% Merlot is exquisite. Blackcurrant and blueberries make you feel like you're walking through a blueberry patch in the forest. Speaking about forest, it also features Cedar notes as well. The Cabernet was sourced from five different vineyards. That's what Chateau Margene is all about. The 2010 has a nice long finish with moderate tannins.
We got and education Michael Mooney style on oak barrels. He personally likes 30% new oak. He knows of course, many wine makers like 100% brand new oak but he is always "looking for the fruit to be a star" he said.
Recently, Michael and some of the other winemakers, 16 them to be exact, formed the Cabernet collective because they feel that Paso Robles can make some of the best cabernets in the world. They have a scientific term called diurnal shift. This is term for a huge gap in daily temperatures. In Paso Robles for example, in some areas in August at 5 PM it could be 100F, at 6 AM it could be 50F. This is great for balanced acidity and for lovely Cabernets.
As we said earlier Paso Robles is very well known for making very good Zinfandels. We were schooled on the Paso Robles AVA from one who knows. There are 613,000 acres planted in the Paso Robles AVA. Michael went on to say of those 613,000 acres only 9% is Zinfandel. The next most popular for consumers are the Rhone varietals and they only account 14 to 17% of the total. The hugely overlooked and very good Bordeaux varietals account for a majority at 55% percent of the 613,000 acres planted. That fact alone just goes to show how much fun exploring a new area can be and by knowing those little interesting facts you may find true "wine" gems along the way.
Chateau Margene Meritage 2009 Paso Robles
Chateau Margene 2009 Meritage was next in our glass of pure enjoyment. Meritage is always a personal favorite. This Bordeaux style blend is very typical of what should we would expect from the west side of Paso Robles. A sexy, elegant blend of 40% Cabernet 40% Merlot and 20% Cabernet Franc makes this wine perfect any time of year, with food or by itself, you can't go wrong. Michael himself enjoys the Meritage because "This is what Paso Robles is all about" he said swirling his glass with a smile.
And then we come to a great story. All wines have a great story and we already know Margene and Michael's story, but now we are told a story within the story. It is a story about a Bandito, Mexican land grants, Derringers, gangs, and revenge.
In 2011 El Pistolero", an entry level program was introduced to offer premium wine at an exceptional value. But, now we going to hear the rest of the story. Michael's family goes back seven generations in California. Ignacio Linares was a soldier on the Juan Bautista de Anza Expedition into California in 1775. Ignacio's grandson, Victor Linares was granted a Mexican Land Grant in San Luis Obispo County, by then Governor Juan B. Alvarado, for Rancho Canada de Los Osos in 1842. Michael explained that Victor Linares is his great, great, great uncle.
El Pistolero Cabernet Sauvignon , Paso Robles
The United States, under US law took the land grants from him. This mild-mannered uncle became a famous Bandido , joined the Jack Powers gang and fought for revenge until Victor himself died in a shoot out at the family ranch in Los Osos . That is the rest of the story, as they say. And you can read it for yourself on the back of the label of the bottle. You can assuredly taste the history of seven generations behind this wine. Another lesson learned; take time to read the story, it is probably an interesting one.
With afternoon fading away, the sun getting lower behind the hills we still had Chateau Margene's flag ship wine to savor. It was a slow build to a crescendo, with previous wines and the great stories of hard work and a proud family history. It was time for 2007 Beau Melange. This was a very special treat as it's sold out and second of all it's pretty pricey. This lovely wine is sourced 100% from the Eastside estate and it only produces 1.3 tons per acre. This is Michael's baby. He takes care of each vine and treats it just like his own flesh with care and attention.
Chateau Margene 2007 Beau Melange
We had this bottle opened for a while. We really wanted to see what this 2007 vintage would be like when fully and naturally exposed to air for the first time in 6 years. This flagship, beautiful Cabernet is aged 32 months in French oak 50% new oak. On the nose, blackcurrant, smoke, dark fruit and leather jump out. On the palate it is an explosion of deep fruit, spice, balanced tannins and a long lingering finish. This true trophy wine is a perfect marriage of 45% Cabernet Sauvignon, 33% Cabernet Franc and 22% Merlot and a pleasure by itself or with food.
Drink now if you can find one or cellar it to 2020 and it will age nicely. In short, spending the afternoon on the back porch with Michael was an educational and enjoyable experience. We heard inspiring stories and learned technical facts about the appellation. The next time you're in Paso Robles don't just think about Zinfandels, enjoy some of Bordeaux varietals and seek out a tasty Cabernet from Chateau Margene,Eberle or Adelaida. They all have amazing wines.
We raise our glass of Chateau Margene 2007 Beau Melange and say thank you to Michael for spending time with us. We head out once down the wine trail of life through Paso Robles and continue north for a whole new adventure.
A
s the summer kicks the thermostat into overdrive here in Las Vegas we had a chance to move on to the Central Coast of California for refreshment on every level. We escaped the rising temperatures; while raising our glasses a few times over the course over an 11 day food. Wine and travel odyssey. Not only does the Central Coast of California offer delightfully refreshing weather, but tastes, sights and sounds that refresh the soul and the palate.
We all want to get away from time to time and with some of the World's best wines and breath- taking venues so naturally accessible in the land by the Pacific, get out of the heat and into the vineyards this summer.
Our journey began in the early morning as we made our way to Paso Robles California for an early afternoon appointment at the stunning, new winery Villa San-Juliette, and we mean stunning. What captures your attention as you drive up to the Tuscan styled villa is the enormous graceful oak tree that engages the entire property with the grandeur of nature.
Nigel Lythgoe

















Villa San-Juliette Winery is the creation of Nigel Lythgoe and Ken Warwick, who are committed to sharing the good life and their delicious wines. The star of the show is their beautiful 168-acre country vineyard in Paso Robles, California, where Ken and Nigel are there quite often and always excited to indulge in the winery experience with new friends.
Ken Warwick
We could not think of a better way to talk about the history of this picturesque property than two television producing legends tell it themselves with their own reality show about them! . When hottest television producers in America ventured into a world they knew nothing about, their sweet dreams slowly ferment into sour grapes.
You must watch their vineyard series Corkscrewed. h
ttp://www.hulu.com/corkscrewed-the-wrath-of-grapes
It's a series that features Nigel and Ken in front of the camera, rather than behind it, as they negotiate with local farmers and winemakers, curse wild boars and vineyard pests and are eventually welcomed into the Paso Robles wine community. The Liverpool-born owners of Villa San-Juliette make for an odd pair, as they learned firsthand the challenges of grape growing and living in wine country.
Nigel and Ken have both been talented enough to enjoy the luxurious Hollywood lifestyle that comes with a string of prime-time US network hits , this project was by far their most challenging. Originally, the purchase of the vineyard was planned for a consortium of buyers, all friends. However, one by one, the investors pulled out leaving Nigel and Ken to purchase the beautiful 168-acre vineyard in Paso Robles, California, alone.
VSJ Cabernet Franc
Problems arose from the outset. Arriving at the vineyard in a Bentley, dressed in designer clothing, Nigel and Ken tried to convince the jeans-clad community of their interest in horticulture. From there hilarity and complications persisted; yet, like most of their television projects, failure was not an option.
In May of 2008, the first estate-grown vintage was bottled, and since then five have been released under the Villa San-Juliette Label ,all to positive reviews. Their stunning 14,000-square-foot Tuscan-style estate and tasting room exhibits the pinnacle of European luxury and elegance, showing that, once again, Nigel and Ken have created a star.
Villa San-Juliette showcases the terrior and the unique qualities of the varietals that receive their sustenance from the land. With the expertise of wine-maker, Matt Ortman, those grapes become that exquisite elixir in your glass.
Matt Ortman,
We were honored to enjoy a lunch over-looking the massive grand-oak, fountain, and vineyards. President, Hillary Trout joined us and spent time explaining how this property was transformed from vines that were relatively new, because most the vines on property had to be burned do to a virus that deemed them unusable. With skillful labor and much love the property has been resurrected and now is now "starring" this fabulous wine growing region.
Hillary Trout
We have traveled extensively in California's Central Coast for almost a decade. Villa San-Juliette is a one-of-a kind Vineyard. The tasting room and winery are the likes of which we have not seen in the area and the wines are simply amazing .
Winemaker Matt Ortman, Cuisineist Editor-In-Chief Elaine Harris , Cuisineist Wine Editor Scott Harris
Better yet, on your next trip through Paso Robles stop in to Villa San-Juliette have some wine, enjoy a f!
tasty lunch by the fountain and oak tree looking 168 acres of rolling vineyards and see for your self
Paso Robles is gaining the reputation as a fine wine destination getaway for tasting Bold robust Zinfandels and Lovely Bordeaux Varietals. With wineries springing up throughout the region, many are making the sojourn to this
Interesting wine region.
While preparing for your trip to this area, plan on staying at the La Quinta, Paso Robles. Located right on Hwy 46 this hotel can boast a five star reputation, given the accolades that are being lauded by locals and travelers alike. La Quinta, Paso Robles, well deserves the rave reviews that it is receiving. With General Manager, Victor Popp at the helm, this nationally known chain, has been up- graded to five star status.
VWC Innviting Red Blend , Paso Robles
Mr. Popp's ingenuity, caring, and expertise, has translated into an outstanding hotel experience for every type of traveler. Given, his many years of expertise in the industry, his vivacious personality and attention to detail, many are singing praises for a hotel that is catering to wine aficionados, pet lovers and families who are on the road. They can also accommodate tours to the region, wedding parties, and just about anyone who just wants to get away for the weekend.
Each person that walks through lovely grounds adorned with rose bushes is greeted by a friendly staff that is well-versed in all aspects of hotel operations.
Therooms are well-designed, with lovely linens, and comfortable furnishings, that can accommodate families traveling with fido, or those on a romantic weekend for two. There is a lovely dining area with gratis breakfast, and a happy hour featuring many of the local wines and cheeses from the area. An in–house gift store features outstanding local wines won't have you going home or to your room empty handed.
We have been fortunate to have stayed at this lovely hotel several times, and this time, Mr.Popp warmly greeted us with a gift of wine made by himself and his staff. Now, how is that for hospitality? As we made our way around the area, discovering some new local wineries and local fare, we were glad to know that our return would be to a place where we would be refreshed and renewed.
Victor Popp and his staff crushing grapes for their first bottling of Innviting
The Venetian Palazzo resorts over the last several years have enjoyed summer with their renowned carnevale celebration. This one-of-a-kind celebration is a combination of food and wine in Venetian carnevale style with jugglers and all kinds of interesting characters, even walking trees are seen entertaining the guests all over the renowned resorts. This year has been no exception.
In true carnevale style, a renowned winery came to town. Yes, that lovely Italian icon of a winery, whose wines have stood out for generations, Antinori, has joined with the festivities to provide world class wines for the Celebration. This Antinori wine dinner event was hosted by the one and only Sebastian Silvestri, Vice President of Food and Beverage as well as Alessia Botturi, the president of the North American Sommelier Association and a renowned authority of Italian Wines. Upon entering the private dining venue Sebastian greeted every guest with his usual class, charm and bright smile along with a lovely glass of champagne in hand to get the evening started off on the right foot. At the helm of the kitchen is the admiral himself, Venetian / Palazzo Executive Chef Olivier Dubreuil, who created a work of art pairing these classic wines with imaginative dishes.
Executive Chef Olivier Dubreui
After mingling with our fellow guests, we were escorted to the dining room adorned with white table cloths and crystal glasses; a sea of sparking glass on every table . A big smile came over our faces as we anticipated the lovely night ahead. After a brief tour of the kitchen, which was abuzz with preparatory activity, it was time to take our seats and get ready for the evening
In classic French style we started with an AMUSE BOUCHE. This was our signal that we were about to experience true artistry from the kitchen and the glass.
We started right off withAntinori Prunotto, Moscato D'asti, Tuscany, Italy 2011, which was bright and crisp and reminded us of a summer day in Tuscany. Out of the corner of our eyes, we see it! A beautiful plate approaching us, our eyes dart with anticipation, and yes, it is the holy grail of French food, a lovely Foie Gras. Placed in front of us with Chef's touch of port wine and parmesan foam just to tantalize us as we dive into the king of French cuisine
Amuse Bouche
Foie Gras, Port Wine and Parmesan Foam
We started right off with a dish fit for Napoleon himself, this was just the first course and yet, here we begin with another lovely dish! It's a Red Endive Mango salad with capers blue cheese and candied pears that provided layers of flavors featuring citrus, creamy classic blue cheese and the sweetness of lovely candied pears as we get us ready for our next course.
Salad
Red Endive Mango Salad with Capers, Bleu Cheese and Candied Pecans
Antinori, Castello Della Sala, Chardonnay, Umbria, Italy 2011
Its summer in Las Vegas, so it's 115 F in the shade and we are indulging in Soup! The Lobster Bisque soup a light, lovely summer creation swimming with tender chunks of lobster. We dove in with great joy with our tasty refreshing glass ofAntinori,Castello Della Sala, Chardonnay, Umbria, Italy 2011.Chef's lobster bisque soup with Green Pea and Micro Tarragon was a delightful version of a classic dish. . The lobster, succulent, sweet and savory with green pea and Tarragon added to the end for a lovely liquid finish and paired perfectly with the Chardonnay.
Soup
Lobster Bisque Soup with Green Pea and Micro Tarragon
Antinori, Castello Della Sala, Chardonnay, Umbria, Italy 2011
We were waiting with eagerness the minute we saw the menu for the next course. We would have the opportunity to enjoy two Classic Wines from Antinori ! . Our glasses full of two iconic wines, Antinori, Tignanello, Tuscany, Italy 2003 Antinori and Tignanello, Tuscany, Italy 2006 we were at the ready for what was next from Chef.
Yet another French classic was on our plate, of course, Quail, but this time with Black Truffle Risotto and mixed herbs. Does it get any better than this? You combine a dish like this with these beautiful Wines and there is nothing to say but thank you Chef for giving us yet another dish that marries food and wine together. We thought the Roasted quail was a period on a lovely, dinner however we were wrong, and gladly so because there were a two more Iconic Antinori wines for us to savor for the next culinary master
Poultry
Roasted Quail with Black Truffle Risotto and Mixed Herbs
Antinori, Tignanello, Tuscany, Italy 2003
Antinori, Tignanello, Tuscany, Italy 200
We have had an Amuse gift from the Chef, salad, soup, poultry and so now it must be time for beef of course.
A Beef Cap Steak with shishito peppers Dijon mustard and sautéed parsley. The beef was cooked to rich, juicy perfection with the peppers adding a hint of spice accented with savory Dijon mustard and sautéed parsley. This dish was the outstanding favorite of the night.
Beef
Beef Cap Steak with Shishito Peppers, Dijon Mustard and Sautéed Parsley
Antinori, Tignanello, Tuscany, Italy 2008
Antinori, Tignanello, Tuscany, Italy 2009
No dinner of this caliber is complete without a dessert. And we had one that was a sight to Behold. It looked like a work of art and it was glowing with an artfully placed candle in the center to illuminate each facet of this dessert presentation! Worthy of placement in the Louvre and tasty too! This dessert plate featuring, warm chocolate lava cake accented with gold flakes exploded with richness the minute the fork pierced the crust. The lemon cantaloupe granite helped refresh and cleanse the palate.
Warm Chocolate Lava Cake and Lemon Cantaloupe Granite
Antinori, Muffato Della Sala, Umbria, Italy 2007
You don't have to go to Italy to enjoy great wines and classic French cuisine. Italian wine, French cuisine combined together for a palate pleasing experience can be found at the Venetian/ Palazzo resorts. Let carnevale 2013 continue! We already have our reservations made for 2014 but there is still have more to come from carnevale 2013 this summer featuring the best in food, wine and entertainment.
Villa San-Juliette Vineyard & Winery looks forward to producing wines in-house with high tech upgrades in Paso Robles .
We recently paid a visit to one of Paso Robles newest and one of the most picturesque wineries and vineyards. Villa San-Juliette is the vision of iconic television producers of Ken Warwick and Nigel Lythgoe At this amazing property visitors can experience is world-class wines in a setting that is breathtaking.
The Villa is situated on a 168-acre estate with 132 acres of bearing vineyards planted to 11 varietals, provides a gracious setting for enjoying a one-of-a-kind experience in Paso Robles wine country.
During our visit and lunch with winemaker Matt Ortman and President Hillary Trout they took us on a tour and explained they recently broke ground on a new state-of-the-art facility that will enable the brand to bring its production of award-winning estate wines in-house.
Matt Orttman, Elaine Harris, Scott Harris
Kim Hatch, a project manager with Pults & Associates, worked closely with Villa San-Juliette Winemaker Matt Ortman to develop plans for the new facility. "We are adding on to Villa San-Juliette's existing two buildings," said Hatch. "The overall effect will look like a group of smaller buildings next to each other that will be similar to the existing architecture."
When completed, the expanded winery building will comprise about 16,000 square feet, including a 4,000 square-foot covered crush pad, 2,400 square feet of administration offices, and a 1,400 square-foot mechanical yard.
The project will include a 3,200-square-foot fermentation pad for new tanks, a 2,300-square-foot crush pad, and 1,200 square feet of mechanical buildings, as well as a wastewater pond to handle Villa San-Juliette's long-term production needs. "We'll be able to add tanks easily for increased capacity by simply piping them into the existing mechanical systems. We won't need to redesign our cooling or controls as we've already accounted for increased production," continued Ortman.
The 2013 harvest will be the winery's first vintage produced in-house. "This construction of our own state-of-the-art winery is another step towards realizing our dream for the property, and sharing all that it has to offer with visitors and consumers," said television producer Nigel Lythgoe.
Ortman has planned the installation of a host of features to put Villa San-Juliette on the cutting edge of modern winemaking:
· Smart Fog® humidification system: "Provides the barrel room with humidity without creating surface moisture through a very fine mist system," said Ortman.
· Pulsair tank mixing system: "This is built into the tanks to allow fully customized programs for mixing the cap during fermentation. For instance, it can be as gentle as a punch-down or more aggressive to be like an extended pump-over. And since it's automated, it removes operator differences and will be done the same whether it's nine in the morning or the middle of the night."
· Rapidfil wine barrel filling and emptying unit: "This is great because the barrel wand is integrated into the pump control, so we will reduce oxygen pickup during transfers, reduce lost wine, speed up the process and get rid of watching barrel fill heights with a flashlight, frantically turning off the valves before we over-fill a barrel."
· Concrete tanks: "We'll be adding two concrete tanks for reds and two for whites. Concrete has been found to accentuate the mineral characteristics in fine wines. We plan to use these tanks for our Reserve Albarino, Pinot Gris, and Sauvignon Blanc on whites, as well as Grenache, Syrah, Petite Sirah, and Petite Verdot for the reds."
· TankNET® temperature control: "This gives us a centralized system for tracking tank and fermentation temperatures from our own web-based control panel. The system can text and e-mail us in the middle of the night if there's a temperature alarm from a too-hot or too-cold fermentation. We can then check the temperature on our SmartPhones before heading out to the winery to check it out."
· VinX2 winery software system: "This will track our wines from vineyard to bottle, keeping tabs on all cellar operations, compliance reporting, and cost-tracking from one single system. It is also web-based and integrated with TankNet, so I'll be able to see what's going on at the winery from wherever I am," said Ortman.
We will have much more on this winery. Stop by taste the wines and who knows you may have a renowned producer pouring wines for you. They live on the property!
For more information about Villa San-Juliette, please call 805.467.0014, or visit www.VillaSanJuliette.com. Villa San-Juliette is located at: 6385 Cross Canyons Road, San Miguel, CA 93451.
Carnevale is in full swing at the renowned Venetian and Palazzo Resorts. A wide variety of events are available for guests to sip, savor and enjoy. As part this summer-long celebration of epicurean delights the food and beverage team will present a Tignanello Vertical Wine Dinner on Friday, June 28, at 6 p.m.
Each succulent course of the six-course tasting menu is created by none other than Executive Chef Olivier Dubreuil who paired this masterpiece with Tignanello wines from the Chianti region of Italy.
Executive Chef Olivier Dubreuil
Tignanello is made from a selection of Sangiovese, Cabernet Sauvignon and Cabernet Franc then aged in barriques for about 12 months and an additional 12 months in the bottle. This was the first Sangiovese to be aged in barriques, the first red wine to be blended with non-traditional varieties and one of the first Chianti reds not to use white grapes.
Any oenophile should jump at the chance to enjoy a lovely evening hosted Alessia Botturi, the president of the North American Sommelier Association and renowned authority of Italian Wines,this exceptional menu is priced at $200 per person, all inclusive. Join Cuisineist Editor-In-Chief Elaine Harris and Wine Editor Scott Harris for what should be an incredible evening not to be forgotten.
Alessia Botturi
Amuse Bouche
Foie Gras, Port Wine and Parmesan Foam
Antinori, Prunotto, Moscato D'asti, Tuscany, Italy 2011
Salad
Red Endive Mango Salad with Capers, Bleu Cheese and Candied Pecans
Antinori, Castello Della Sala, Chardonnay, Umbria, Italy 2011
Soup
Lobster Bisque Soup with Green Pea and Micro Tarragon
Antinori, Castello Della Sala, Chardonnay, Umbria, Italy 2011
Poultry
Roasted Quail with Black Truffle Risotto and Mixed Herbs
Antinori, Tignanello, Tuscany, Italy 2003
Antinori, Tignanello, Tuscany, Italy 2006
Beef
Beef Cap Steak with Shishito Peppers, Dijon Mustard and Sautéed Parsley
Antinori, Tignanello, Tuscany, Italy 2008
Antinori, Tignanello, Tuscany, Italy 2009
Dessert
Warm Chocolate Lava Cake and Lemon Cantaloupe Granite
Antinori, Muffato Della Sala, Umbria, Italy 2007
Carlos Santana will celebrate the launch of his 2006 Supernatural Rosé on May 22, 2013 with a toast at House of Blues Las Vegas, where he performs his intimate residency. Tickets for An Intimate Evening with Santana: Greatest Hits Live "Yesterday, Today & Tomorrow" are on sale now with performances through November 2013. Fans within a few feet of the music legend can select from several intimate locations within the venue, from a limited number of exclusive VIP packages including meet and greets, limited edition photos, specialty dining/beverage packages and more.
The legendary guitarist has teamed up with Mumm Napa, one of California's top sparkling wine houses, are making music to the joy of onephiles and Santana fans worldwide with the release of an exclusive sparkling wine. The new wine, Mumm Napa Supernatural Rosé, continues the longstanding relationship between Santana and Mumm Napa, and is the second bottling produced through collaboration between the two legends .
The 2006 Supernatural Rosé
The 2006 Supernatural Rosé ($65) has limited availability and can be found at Mumm Napa Winery and online at www.mummnapa.com. The Supernatural Rosé label is a tribute to Santana's Grammy Award winning album, Supernatural. Much like the song "Smooth," and other now classic tracks on that album, Supernatural Rosé is also the product of careful collaboration. Mumm Napa winemaker Ludovic Dervin worked closely with Santana, using his feedback on wine style to create an elegant and lively sparkling wine with a rich, creamy palate featuring flavors of fig and blackberry jam.
"It is always a pleasure working with Carlos to make a wine because like music, wine can also really be about personal expression," notes Mumm Napa winemaker Ludovic Dervin. "Supernatural Rosé is very much an expression of Carlos and Mumm Napa – not only is it vibrant and lively, but it is also approachably luxurious."
This latest work of art , Mumm Napa Supernatural Rosé is a tête de cuvée, or top bottling, and comes from specially selected lots from Mumm Napa's best vineyards in the Napa Valley. The Supernatural Rosé cuvée comes from the 2006 vintage and is 100% Napa Valley grapes, with a 50%/50% blend of Pinot Noir and Chardonnay.
"It brings me great joy to partner with Mumm Napa to collaborate on the Supernatural Rosé sparkling wine. Mumm Napa represents the best of Napa Valley and shares a commitment to excellence. The Supernatural Rosé is a supreme compliment to this integrity," comments Santana. "Proceeds received from this partnership go to support The Milagro Foundation, for the purpose of helping
under served
and vulnerable children by making grants to organizations in the areas of education, health and the arts. Funds received from Mumm Napa are used to support teen substance abuse programs."
A portion of the proceeds from every bottle sold will benefit the Milagro Foundation. Established by Carlos and his family in 1998, the foundation supports non-profit organizations and programs worldwide working with children and youth in the areas of the arts, education and health. Since its inception, Milagro has granted more than $5 million.
. For more information, please visit www.houseofblues.com/Santana.
Castilla-La Mancha, located at the very center of the Iberian Peninsula, is dominated by an extense tableland, although there are mountainous landscapes as well.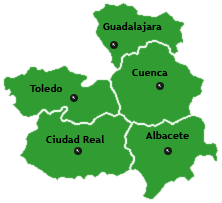 The monumental cities and towns of great historical importance, like Toledo, the enchanting Cuenca and Albacete, but one should take as well several interesting alternative routes into consideration, among them: Ruta de los Pueblos Negros ("Route of the Black Villages"), having their name from the use of slate in their traditional architecture, the "Route of the Saffron Fields", "Route of the Castles", and the "Route of Don Quijote", named after Cervante's legendary "Man from La Mancha". Still today you will see many of those characteristical windmills Don Quijote was fighting with in all the land.
After a well-received tour through Boston, New Orleans and Miami in January, the wineries of Castilla-La Mancha will bring their distinctive wines to Texas, Colorado, and California during the week of June 3rd. Just as local 'celebrity', Don Quixote, traveled through his region seeking adventure and noble experiences, guests at the Castilla-La Mancha US tastings will do the same as they discover the wines of 25 participating producers. Each of these events will offer opportunities to experience the wines, foods and traditions of this distinctive region. The events will welcome members of US wine and food trade and press.
Castilla-La Mancha is the most expansive wine-producing region in the world. It is a land of fascinating foods and cultural traditions and, naturally, a wide variety of wines. The land, composed of limestone clay and a great variety of subsoils, makes the region ideal for growing grape vines. Within the Castilla-La Mancha area, there are nine appellations of origin, eight estates with their own appellations and many 'Geographical Indication Wines'. The region is home to more pagos than any other region of Spain. Castilla-La Mancha is also a region that is devoted to sustainable agriculture. For example, over half of Spain's organic wines are grown in Castilla-La Mancha.
"The Wine Foundation of Castilla-La Mancha had an astounding reception on the west coast among the wine trade in the summer of 2012, so we are excited to bring our distinctive wines back to the western United States once again. There is so much for the US trade to discover about the quality and diversity of our wines and we aim to continue sharing our history and tradition through these tastings," said Angel Prieto Director of Foreign Trade Institute of Castilla-La Mancha, which is organizing the US program.
Each event will commence with a pre-tasting exclusive to importers only followed by a seminar conducted by Karen MacNeil, author of The Wine Bible. MacNeil will share the winemaking history of the region of Castilla-La Mancha, the technical qualities of its wines, and the sales opportunity for these wines in the US market. Each seminar will be followed by an afternoon walk-around tasting enhanced by regional foods.
The participating wineries include Vinos&Bodegas, Bodegas Arrayán, Bodega Los Alijibes, Bodegas Santa Cruz, Encomienda de Cervera, Bodegas El Progreso, Casa Gualda, Bodegas San Dionisio, Dominio de Punctum, Finca El Refugio, Bodegas Romero de Avila, Altolandón, Bogarve 1915, Bodegas Verum, Bodegas Piqueras, Bodegas Yuntero, Bodegas Olcaviana, Finca Los Alijares, Bodegas Aruspide, Dehesa El Carrascal, Bodegas Tavera, Bodegas Verdúguez, Mont Reaga, Finca La Estacada, and Bodegas Cristo de la Vega.
To register for the events please visit:
Houston, Monday, June 3rd, 2013: http://clmhouston.eventbrite.com/
Denver, Wednesday, June 5th, 2013: http://clmdenver.eventbrite.com/
Los Angeles, Thursday, June 6th, 2013: http://clmlosangeles.eventbrite.com/
We have attended many UNLVino events over the years, it is a great way to support UNLV and have some fun as well. One of the favorite events of the weekend is Sake Fever held poolside at the Mirage Resort's Tropical pool. This evening sampling delights from the Pacific Rim is a wonderful way to experience not only world class Sake but Beer and of course unbelievable Sushi and Sashimi offerings as well.
Editor-In-Chief Elaine Harris
Upon entering the tropical oasis most Sake Fever veterans start looking for the big star of the night and head straight for it with great haste. After all, it's not often you get to watch Master Sushi Chefs break down a $5000.00 230Lb Tuna just flown in for the occasion.
These masters of knife skills carefully inspect the Tuna and determine the best way to get the most out of this tasty delight from the sea. Before they do anything, it all about respect for this fish who gave its life for us to enjoy. Sake is poured and a hearty " Kampai " to cheer the fish that will soon be on our plates.
The Chefs carefully and methodically, just as it has been done for centuries ,cut large pieces of beautiful red meat to be broken down smaller and smaller until it perfectly fits our chopsticks. With aromas of the sea in the air, guests enjoyed this wonderful tuna sashimi as it melted in their mouths.
A UNLVino Tradition is the Dom Perignon Award of Excellence awarded at each event to honor a person in the Hospitality Industry that has made a great impact on the industry as a whole. At SAKE FEVER the 2013 Dom Perignon Award of Excellence honoree was Chef Masaharu Morimoto who is known to millions as the Star of Iron Chef and Iron Chef America. Upon receiving his award under a perfect starlight sky, the iconic chef pleased the crowd as he serenaded them in Japanese.
Chef Masaharu Morimoto , Editor-In-Chief Elaine Harris
Guests strolled from table to table enjoying Sake as they sampled traditional dishes from Japonais in the Mirage , the Palazzo's Sushi Samba, Summerlin's Poppy Den and Naked Fish just to name a few. For the beer lovers, Asahi ,Singha and Tsingtao were on hand and pouring their best.
Sake Fever started out as its own event and not part of the UNLVino weekend. A few years ago Sake Fever joined the UNLVino lineup and has been a huge hit. The 39
th
UNLVino was one of the best ever and we look forward to what the 40
th
year will bring. KAMPAI! for a job well done.
Chef Matthew Silverman is no stranger to the restaurant industry in Las Vegas. Currently he
oversees
the culinary direction of one of the leading restaurant groups shaping Las Vegas. He is corporate Executive Chef for the Michael Corrigan Restaurant Group and provides the direction for thecompany'srestaurant line-up including: Vintner Grill, Vintner Grill Strip and the RoadRunner Restaurants. He is also the Executive Chef and Consulting Partner for the company's advisory firm,
Las Vegas Food & Beverage Service Advisors.
Chef Matthew Silverman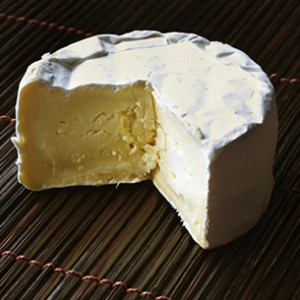 We sat down with this very talented Chef . He In addition to consulting he has added some new touches to the wine /cheese /charcuterie program at renowned Vintner Grill in Summerlin. Flights vary in price, depending on the selected wines, and are available every day.
Each flight features four, 2-ounce glasses of wine served on a custom-made tray designed to guide the guest through the tasting experience. Frequently rotated, all the wines in the flights are selected from premium vineyards from the U.S. and around the world. The current wines that make up each flight include:
Blancs de Blancs, Brut, Imperial Palace, France NV
Gerard Bertrand "Cremant de Limoux" France '10
Chandon, Brut Rosé, California, NV
Nicolas Feuillate, Brut, Champagne, Chouilly, France, NV
Wine Flight with Cheese
Wines From Around Here

- $14
Sauvignon Blanc, Justin Vineyards, Paso Robles, California '11
Chardonnay, Davis Bynum, Russian River, Sonoma, California '10
Cabernet Sauvignon, Michael Pozzan "Annabella," Napa, California '10
Zinfandel, Seghesio Family, Sonoma County, Sonoma, California '10
Grenache Blanc, Gerard Bertrand, France '10
Chardonnay, Macon Lugny "La Carte," Burgundy, France '09
Grenache, Beaumirail, Vacqueyras, Rhone, France '10
Cabernet Sauvignon, Chateau La Lande, Medoc, Bordeaux, France '09
Vini D' Italia

- $13
Pinot Grigio, Sartori Family, Friuli-Venezia Giulia, Italy '10
Falanghina, Terredora DiPaolo, Campania, Italy '10
Barbera d'Asti, Pico Maccario "Lavignone" Piedmont, Italy '09
Nebbiolo, Damilano "Marghe" Barolo, Piedmont, Italy '09
Sommelier Selections

- $20
Vouvray, Chateau Moncontour, Loire Valley, France '09
Pinot Noir, Rodney Strong, Russian River, Sonoma, California '10
Syrah, Zaca Mesa, Santa Ynez Valley, California '08
Tempranillo, Rioja Vega, Rioja, Spain '09
In addition to the new wine flights, this Summerlin Favorite offers its renowned "50 under $50" wine menu, which includes domestic and international favorites priced under $50 a bottle. When it comes to cheese, Chef Matthew has long been known as an expert and active as a Chef Ambassador for the Wisconsin Artisan Cheese Council (selected 2008) and actually began to make and age his own artisan cheeses in 2010.
As far as we know he is the only Chef in Las Vegas that is doing that.
Vintner Grill has been a Summerlin icon sense its inception and there is no doubt that Chef Matthew Silverman and his staffs attention to detail will continue to attract locals and tourists alike for a very special experience that will not be forgotten.
Spring in Las Vegas means one thing for food and beverage lovers, its UNLVino time once again. The theme for the 39thyear is 'FALL IN LOVE AGAIN'. UNLVino provides attendees an opportunity to "take a sip for scholarship "as it pairs UNLV's William F. Harrah College of Hotel Administration and Southern Wine & Spirits of Nevada to Raise Scholarship Dollars at this long running fundraiser. This year's event should be the most impressive yet as it expands to 4 days of world-class events at multiple venues.
The kickoff event is"Bubble-Licious"at The Venetian on Thursday, April 18: 7-10 p.m. This is always a crowd favorite as guests enjoy an evening of exquisite champagnes, sparkling wines and exotic champagne cocktails accompanied by world class cuisine from The Venetian's celebrated restaurants. The event will take place at Doge's Palace adjacent to The Venetian's main porte-cochere under what should be a lovely starlit sky. Just to add to the excitement, Thomas Keller, Award-Winning Celebrity Chef will be honored as a DOM PÉRIGNON award of excellence honoree at this very special event. Tickets are $125 in advance; $150 at the door.
The next day , UNLVino moves to the Mirage Resort for"Sake Fever"Friday, April 19: 7-10 p.m. Sake Fever is one of UNLVino's most popular celebrations and features authentic and precisely crafted Asian beverages and cuisine. The tropical oasis of The Mirage's resort pool is an excellent venue to enjoy tasty cuisine and an extensive selection of imported and domestically brewed sakes ,beers and culinary talents of Sushi Masters. Speaking about masters in the kitchen, Iron Chef Masaharu Morimoto will be honored as a DOM PÉRIGNON award of excellence honoree at the event as well. Tickets are $100 in advance; $125 at the door.
Saturday brings the main event to the Paris Resort. The"Grand Tasting"April 20: 7-10 p.m. This main event is a Las Vegas tradition and will transform Paris' Champagne Ballroom into an epicurean paradise, featuring an incredible collection of international wines, specialty beers and craft cocktails complemented with cuisine prepared by UNLV's talented culinary students and some of Las Vegas' favorite restaurants.Elizabeth Blau, Celebrated Restaurateurwill be on hand to receive a DOM PÉRIGNON award of excellence for her long dedication to the industry. Attendees also will enjoy live entertainment including a special guest deejay. Tickets are $125 in advance; $150 at the door.
In the 38 previous years the Grand Tasting marked the end of the celebration. The 39thyear brings yet another event to enjoy. On Sunday April 21 from 11am-2pm the inaugural"BAR-b-q" willbe at Cleveland Clinic Lou Ruvo Center for Brain Health.This highly anticipated "Bar-b-q" will feature a mixology-focused BAR-b-q, featuring cuisine from renowned celebrity chefs Scott Conant, Angelo Sosa and Gustav Mauler. This high end , luxurious event will be elevated with craft-cocktail creations by Master Mixologist Francesco Lafranconi set amongst the awe-inspiring architecture of Cleveland Clinic's Lou Ruvo Center for Brain Health. . Guests can also indulge with farm-fresh fare from Charlie Palmer Steak (Four Seasons Hotel), Diego (MGM Grand), Fiamma Trattoria & Bar (MGM Grand), Mundo (World Market Center), Shibuya (MGM Grand) and Todd English P.U.B. (The Shops at Crystals).
"We are pleased to introduce BAR-b-q as UNLVino's first mixology-focused event," said Michael Severino, Director of Marketing & Special Events for Southern Wine & Spirits of Nevada. "Given Las Vegas' burgeoning mixology scene, the talents of Francesco Lafranconi and a truly extraordinary event venue, we are excited for BAR-b-q to join the ranks of UNLVino's longstanding, signature events." This event will also recognize MGM Grand President and Chief Operating Officer Scott Sibella , an alumnus of UNLV's William F. Harrah College of Hotel Administration and 25-year hospitality industry veteran, Sibella will be recognized for distinguishing himself through inspirational leadership, character and work ethic.
From Champagne to Sushi then onto World Class wines and ending with a celebrity Chef Bar-b-q , UNLVino has something for everyone. New this year, we suggest UNLVino's special $350 wine-lovers "passport" package which includes admission to all four tastings, a savings of more than $100. See you this week at the 39thAnnual UNLVino.
Think California wine is just red, white or rosé? It's time to discover how "green" it is, too. Wine Institute has created California Wines: Down to Earth Month, a month-long, statewide celebration of California's leadership in sustainable winegrowing and winemaking, featuring practices that are environmentally and socially responsible. This April marks the campaign's second year.
Wineries across the state will engage consumers, policy leaders, media and trade with fun, sustainably focused festivities to learn about California wine's eco-friendly practices and the people and places behind them. From Earth Day festivals and "green wine trails" to dog-friendly vineyard hikes, wildlife talks, horseback rides and eco-tours, the state's wineries will highlight being green this April.
"Wine lovers can do more than taste; they can experience where and how wines are grown and made with our green-themed events this April," said Robert P. (Bobby) Koch, President and CEO of Wine Institute. "We have made a long-term commitment to sustainability. Wineries and vineyards that produce nearly two-thirds of California's winegrapes and wine participate in our California Sustainable Winegrowing program with more than 10,000 attending educational workshops since the program's inception a decade ago. The scale of accomplishment is remarkable, as California is the world's fourth-largest wine producer."
Down to Earth Month features a wide variety of events for visitors to enjoy. In Napa,
Down to Earth with Napa Green Certified Wineries
is a fun way to learn about green design, conservation and creative re-use as well as attend related tasting events April 19-21. San Luis Obispo County's
FarmFest on the Coast
on April 26-27 will offer local, sustainably grown wine and edibles at Dinosaur Caves Park overlooking the ocean in Pismo Beach. Central Coast wineries are offering an
Earth Day Food & Wine Festival
on April 20 with more than 200 growers, vintners and chefs serving local wines and foods with music, dancing and more. The
Santa Cruz Mountains Winegrowers Association Passport Day
celebrates its earth-friendly wine region with organic wine trails, barrel samples and special tasting flights on April 20 to support Save Our Shores, a nonprofit dedicated to clean beaches. Livermore Valley wineries are highlighting sustainable winegrowing and winemaking with special
"Down to Earth" tours and tastings
on April 21, and Mendocino wineries are offering
Where the Earth IS First Fest
April 19-28 where visitors will enjoy a host of eco-friendly activities and enjoy organic wine and food. From April 1-30 in Northern Sonoma County, the
Green Trail of Dry Creek Valley
offers a special, customized experience exploring the region's certified organic and certified biodynamic wineries. Explore all of the Down to Earth Month activities at
www.discovercaliforniawines.com/d2e
. And while you browse the site, enjoy a new sustainability video at
www.discovercaliforniawines.com
.
In addition to sustainability goals, California wine contributes $61.5 billion to the state's economy, attracts more than 21 million tourists annually, generates 820,000 jobs nationwide of which 330,000 are in California, as vintners and growers keep their farms and wineries family owned for future generations.
California is a world leader in sustainable winegrowing practices. The California Sustainable Winegrowing Alliance (CSWA) Code of best practices has been used by 1,800 wineries and vineyards to evaluate the sustainability of their operations, representing 72 percent of California's winegrape acreage and 74 percent of the state's wine shipments. Certified California Sustainable Winegrowing and other statewide and regional programs such as Bay Area Green Business Program, Fish Friendly Farming, Lodi Rules, Napa Green and Sustainability in Practice (SIP) play vital roles in the California wine community's successful efforts to produce high quality wine that is environmentally sound, economically feasible and socially responsible. To learn more, visit:
www.discovercaliforniawines.com/d2e
.
Bellagio's Tuscany Kitchen hosts exclusive wine dinner Saturday, March 9 at 6:30 p.m.
It's time again for one of Las Vegas's Premier events. Bellagio Resort's Epicurean Epicenter series unites the modern Mediterranean cuisine of renowned celebrity chef Todd English of Bellagio's Olives with the classic wines of JUSTIN Vineyards & Winery Saturday, March 9 at 6:30 p.m. in Tuscany Kitchen.
Chef English will prepare an exquisite four-course dinner, explaining every aspect of menu creation to guests from ingredient selection to technique and flavor profile. Each course will be served with fine wines from JUSTIN Vineyards & Winery, paired by Master Sommelier Joseph Spellman and Bellagio Director of Wine and Master Sommelier Jason Smith.
Chef Todd English
Tickets are priced at $175 per person, all-inclusive, and available for purchase online at Bellagio's Epicurean Epicenter webpage or by calling Bellagio Concierge at 866-406-7117.
Guests will have a culinary experience of a life time with a palate pleasing menu featuring Poached Merus Crab Leg accompanied by micro insalata, béarnaise sauce and candied lemons and paired with the delicate notes of Landmark Overlook Chardonnay.
The second course, cleverly titled "Duck Duck Goose," features the tasty meat in various forms including seared duck breast with leg confit and foie gras tortellini. JUSTIN Winery's Justification, a balanced and complex red wine featuring aromas of both fruit and spice, will complement this decadent course. The culinary experience continues on with Osso Buco and parmesan polenta, garlicky spinach walnut gremolata paired with JUSTIN's Isosceles and Isosceles Reserve red wine blends. The sweet finale presents a Peanut Butter Falling Cake with milk chocolate ice cream and caramel sauce paired with JUSTIN's Obtuse, a port-style dessert wine made from Cabernet Sauvignon.
Master Sommelier , Jason Smith
This in an event no to be missed by any lover of fine food and wine. The partnership of the culinary expertise of Todd English and JUSTIN Vineyards & Winery's world-class Bordeaux-style blends and single varietals once again creates the type of exclusive experience for which Bellagio's Epicurean Epicenter series is known
The name Hearst is an historical name in United States History. Today its history continues with Hearst Ranch Winery. Before we took a look at the wines, we had to look at the linage of the land and the vines itself.
It all started with Sebastian's General Store Built in 1852 at the peak of the whaling industry, the Sebastian Brothers provided goods and services to whalers, fishermen, miners and neighboring ranches. The San Simeon Bay was a significant shipping point for barrels of whale oil, cheese, butter and other commodities on the Central Coast.
Nearby Old San Simeon Village was flourishing with two hotels, saloons, a blacksmith, a livery stable, a butcher, schools, a depot for a stage travel to Cambria and a telegraph line to San Luis Obispo.
In 1878, the Bay View Hotel was built; a first-class hotel and home to some famous guests like Thomas A. Edison, Winston Churchill and Calvin Coolidge. Unfortunately By 1910, most of the village had faded away, but Sebastian's General Store survived. The Sebastian family bought the building in 1914 and operated the store for almost 100 years.
Old San Simeon Village is very different from the palatial opulence of Hearst Castle. Long before William Randolph Hearst began off-loading building material for his famous castle, native Amercians made the area of San Simeon their home. Later the area was part of a Mexican land grant called the Piedra Blanca Rancho. Even a small community of Chinese seaweed harvesters also lived on the bay in the 1860s. Additionally, Portuguese whalers from the Azores operated a whaling station in the area as well. Russian fur traders and Aleut hunters came to the area for goods and services as well. When the shore-whaling industry came to an end, Japanese settlers started a business drying abalone. The 12 acres of San Simeon Point were excluded when William's father, George Hearst, purchased the Piedra Blanca Rancho. They eventually purchased it in 1894 by George's widow, Phoebe Apperson Hearst. Today, little remains of the many people from so many cultures who lived and worked in the area.
In the Modern era, the little general store serves as a café to tourists, campers and sport fisherman. Just like in the centuries before, Sebastian is a gathering place, but now to sample the wines of Hearst Ranch Winery.Visitors savor Sauvignon Blanc, Chardonnay, Rosé, Tempranillo, Cabernet Franc, Malbec, Merlot, Cabernet Sauvignon, Petite Sirah, Late Harvest Zinfandel and award winning Red Cuvée, White Cuvée and Barrel Select Cuvée Blends.
Steve Hearst and Jim Saunders
The history of this area is aspiring when you think of the many different cultures that have influenced the terroir of the area. The men behind these tasty wines have an equally interesting story. The hand-crafted wines of Hearst Ranch Winery are the collaboration of sound agricultural practices, expert winemaking and the support of the community by Steve Hearst and Jim Saunders. The wines from California's Central Coast vineyards are among the finest in the world. The "Legacy of Quality™" – is what the Hearst tradition is all about. It was now time to put a few of the wines to the CUISINEIST tasting panel for a closer look.
2 0 11 "GLACIER RIDGE" CHARDONNAY, Monterey County
In the glass this 100% Chardonnay was straw in color and medium bodied. On the nose, aromas of citrus with Grapefruit were prominent. Secondary hints of peach and light vanilla come through on the backend. The palate features a lovely blend of bright grapefruit and lemon flavors giving way to vanilla with balanced acidity and long finish. The 2011 Glacier Ridge is a wonderfully refreshing central coast Chardonnay that allows the fruit to be featured and not overwhelmed by oak. Drink now and enjoy
CUISINEIST TASTING PANEL, Feb 2013
91 Points
2 0 07 ENCHANTMENT"LATE HARVEST" ZINFANDEL, Paso Robles
In the glass this 100% Zinfandel from Paso Robles showed its age with a slight age ring. Color ranged from Ruby to Rose near the lip of the glass and medium bodied.On the nose, big aromas of plum and stewed red fruit explode out of the glass with earth and smoke on the end. On the palate, a parade of cherry, plumb, raspberry and other red fruit please your taste buds from beginning to end with a long sweet finish with medium tannins. The 2007 Enchantment "Late Harvest " Zinfandel handles the 18% Alcohol well and is a treat for your nose and palate any time of year. Enjoy now or lay it down for 3-5 years more. In a word, Lovely.
CUISINEIST TASTING PANEL, Feb 2013
92 Points
2009 Red Wine "Three Sisters Cuvee "
The 2009 Three Sisters Cuvee is a nice blend of 50% Syrah, 35% Grenache and 15% Mourvèdre. In the glass this GSM showed Purple to Ruby in color and medium bodied. On the nose aromas of strawberry, raspberry, cherry, red floral notes and spice are prominent then give way to earth and smoke. On the palate bright elegant flavors of cherry, strawberry, raspberry, and spice show with a long finish and medium tannins. The "Three Sisters Cuvee" was a nice surprise and a beautiful blend of three classic varietals. This wine is a work of art and well worth savoring over a nice meal or drink by itself. Either way, you will enjoy this wine. Drink now.
CUISINEIST TASTING PANEL, Feb 2013
92 Points