Write about Wine. Read about Life. WineWonks, the Wine Blog Community.
Tuscan luxury resort and spa features authentic Italian accommodations, world-class vineyards, sophisticated fine dining, and much more
The romantic regionlocated less than 40 miles southeast of Florence in the historic town of San Giustino Valdarno lies theestate, Il Borro , a luxurious oasis found in the heart of the Tuscan countryside. In the rolling foothills of the Pratomagno Mountains. The compound, which boasts more than 30 luxury accommodations as well as a private vineyard, state-of-the-art spa, equestrian center, varied sporting facilities, and an acclaimed culinary program, offers U.S. travelers the chance to experience the old and new wonders of Italy.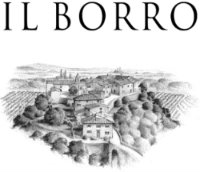 "Il Borro is an ancient, charming, and alluring place," saysSalvatore Ferragamo, CEO of the property since 1993. "We continually work to maintain the beauty of these historic buildings while leaving them as similar as possible to the originals to communicate that magnetism to our guests—a perfect blend of past and present."
The resort unites traditional and modern comforts offering apartments, suites, villas, and farmhouses comprising 30 accommodations that feature stone terraces, shapely gardens, and inviting swimming pool. For an additional touch the 12apartments and suites, which can hold up to eight guests and are located along the cobblestone paths of the medieval hamlet that feature updated amenities with an Italian flair.
TheVilla Il Borro is a landmark in and of itself. It had been left in a state of deterioration following World War II but today the Ferragamo's have restored the building to its original beauty, preserving the romantic architecture typical of residences dating from the 1800s. This nearly 24,000-square-foot guest house is equipped with first-class comforts, including a heated pool, fitness room, Turkish bath, sauna, and billiards table.
Guests can also enjoy the secludedVilla ChiocciAlto a4,800-square-foot farmhouse mansionoverlooks Il Borro and affords some of the most stunning views of the estate, perfect for those who want to immerse themselves in nature without forgoing modern comforts and hospitality. In addition ,theCasetta,the most recently renovated and very exclusive offers up a 3,800-square-foot manor farmhouse amid the Merlot vineyards, offers a deluxe atmosphere of serenity.
Of course , Tuscany is well known for its wines. In 1993, Co-Owner Ferruccio Ferragamo began producing wine on more than 111 acres ofvineyards, all of which are situated between 984 and 1,640 feet above sea level. The Ferragamo family has identified the ideal Tuscan terrain for each varietal it grows: Cabernet Sauvignon, Chardonnay, Merlot, Petit Verdot, Sangiovese, andSyrah. From the fruits of these superior vines, Il Borro produces world-class wines, prized by sommeliers and wine enthusiasts alike.
The estate also shows off their La Corte Wellness Spa
which is an
oasis of tranquility, immersed in the green hills of Tuscany, far away from the hectic buzz of city life. Guests can start at the Fitness Zone, a gym in which design meets the latest workout technology, and continue on to the Turkish bath and soothing Jacuzzi. Regenerating beauty treatments and therapeutic massages are performed to the backdrop of soft music with sweet scents, essential oils, and exclusive La Corte products by Kanebo Sensai.VinCafè, which opened in 2010 features a traditional Tuscan menu with sophisticated health-conscious foods adapted to be in line with the physical well-being of spa guests byExecutive Chef Gabriele Senesi.
Tuscany is also all about the cuisine . Combining attention to detail, first-class hospitality, and new frontiers of taste,
Osteria del Borr
o isthe signature restaurant at the resort and serves dishes rich with Tuscan flavors throughout the day, from lunch and dinner and even savory snacks and leisurely coffee service. The restaurant also offers elegant aperitifs, top wines by the glass, and locally made charcuterie. Dinner is served nightly on two beautifully appointed floors, the upper of the two overlooking the open kitchen that is managed byExecutive Chef Gianluca Danese.
Completing the Il Borro experience are the diverse sport offerings at the property. A full-service equestrian center offers private and group riding lessons for horse lovers, and those looking for a bit more physicality will enjoy Il Borro's hunting grounds, tennis and golf programs, mountain biking and hiking, soccer and basketball.
It is a great time of year to visitItalyand travelers who wish to have a more low-key experience can turn to the high-end shopping in town and private cooking lessons with Il Borro's esteemed chefs.To make a reservation please call 011.39.055.977053 or visit
ilborro.com
.
Labor Day weekend marks the end of summer and is the perfect time for a celebration! Whether you're spending time relaxing at home or having a big end-of-summer party, these cocktails/mocktails made with Lipton Iced Tea will be sure to keep you and your guests cool and refreshed!
WHITE CITRUS SANGRIA
4 servings
Prep Time: 10 minutes
Chill Time: 2 hours
1 bottle Lipton® Diet Green Tea with Citrus
1-3/4 cups white grape juice
1/4 cup orange juice
1 orange, sliced
1 lemon, sliced
1 lime, sliced
Combine Lipton® 100% Natural Diet Green Tea with Citrus and juices in large pitcher. Stir in fruit. Chill at least 2 hours. Serve in ice-filled glasses.
Alcohol recommendation: White wine in place of white grape juice
CITRUS ICED TEA PUNCH
6 servings
Prep Time: 10 minutes
2 bottles 100% Natural Lipton® Iced Tea with Lemon
1 cup orange juice
1 lemon, sliced
1 lime, sliced
Combine Lipton® 100% Natural Iced Tea with Lemon with orange juice in large pitcher; stir in sliced fruit. Serve in ice-filled glasses. Garnish, if desired, with fresh mint.
Alcohol recommendation: Tequila or Rum
For more great recipes, check out Facebook.com/LiptonIcedTea.
Debbie Gioquindo, a local entrepreneur and wine expert, and Keryl Pesce, the author of the book Happy Bitch, got the ball rolling

with their rallying cry for women "to get up and get on with it after facing life's disappointments,"

and introduced their Happy Bitch rosé in April 2011.
Debbie Gioquindo,

Keryl Pesce
Perhaps the most interesting part of their story is that Social media, in particular, Twitter, led to the creation of the wine. Yes, welcome to the age of Social Media! .
It all started when Keryl Pesce, author of Happy Bitch, tweeted about possibly creating a Happy Bitch wine, Debbie Gioquindo, Hudson Valley Wine Goddess, tweeted back that she should make it a Hudson Valley Wine. The two agreed to meet, and the rest is history.
The partnership fit these two incredible women like a glove. Kery l is in the mind of bringing to Happy Bitch . Debbie is in the business of wine and marketing. This perfect storm of a partnership have made a big name for themselves and created a fun wine geared toward women.
The Happy Bitch wine is of course a typical blend of Chardonnay and Pinot Noir. But that is where typical stops. The Happy Bitch Rose Wine is made in Orange County, with grapes sourced from the Finger Lakes region. Keryl and Debbie hired a wine maker to create several blends and then put it to customers at a local wine festival to vote for their favorite. "We also put a lot of thought into our packaging," says Gioquindo. "We know sometimes women have trouble with a wine or Champagne cork, so we did a lot of research and came up with the crown cap."

Remember those old Cola bottles? The Happy Bitch brings those memories back with an "old school "crown cap.
We put our wine key away and found a bottle opener and the CUISINEIST tasting panel went to work.
In the flute, this Rose was true to its name with hues of pink and light ruby rising to the top with a slight effervescence. The Italian term Frizzante jumped into our minds the minute we saw the wine poured. On the nose, slight hints of cherry , cream , and roses were prominent and continued to a very soft feminine finish with effervescence lasting to the very end. In short , the Happy Bitch Rose is a fun , every day easy drinking wine.
As Debbie Gioquindo stated "ultimately, the wine is for anyone who enjoys a good (very slightly carbonated) rosé, even men. "The wine can be drunk in a lot of different scenarios. I had it last fall with cider doughnuts on the train going into the city," It pairs well with sushi. Our tag line is: It pairs well with girlfriends and great memories."
The CUISINEIST.com tasting panel could not agree more. Get a bottle, enjoy and be happy.

For more information about Happy Bitch visit
http://happybitchwines.com/

Raffles Hotel Singapore eagerly awaits the arrival of an exceptional delivery into its cellarsa limited-edition 125thAnniversary Billecart-Salmon Brut Réserve Champagne.
Exclusively bottled to mark 125 years since this legendary hotel opened, the private labelcuvéewill be available at Raffles Hotel Singapore and at the other hotels in the
Raffles Hotels & Resorts
family, in Paris, Seychelles, Cambodia and China. The champagne will have its debut in Singapore during the hotel's anniversary festivities in September, which will launch a year of celebrations.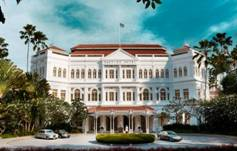 Established in 1818 by Nicolas François Billecart and Elisabeth Salmon in Mareuil-sur-Ay,
Billecart-Salmon
is known worldwide for fashioning the most elegant Champagne, fully rounded vintage cuvées with the purest palate and seemingly ageless style.It is the oldest continuously family owned and operated house in Champagne, currently managed by the seventh generation. With a relatively modest production level, manyof Billecart-Salmon's prestige cuvées are highly allocated.
Francois Domi
The cellars are in the hands of renownedChef de CaveFrancois DomiChief Winemaker, when asked to describe his Champagne he stated "The Brut Réserve is a light, fine and harmonious champagne. Its blend is made with Pinot Noir, Chardonnay and Pinot Meunier from three different years, sourced from the best sites in the Champagne region."With reflections of straw yellow, the cuvée offers a floral freshness with aromas of fresh fruit and ripe pears. A full flavor and rich bouquet bear witness to the ageing of this cuvée in the House's traditionalcellars."
Stephane Soret
Stephane Soret, Wine Director of Raffles Hotel, recognized as the Chevalier de l'Ordre in the prestigious worldwide organization Ordre des Coteaux de Champagne, commented:"Like Raffles, Billecart-Salmon has almost two centuries of skill and practice in what they do, which is to make classic, timeless champagne. Whether it's staying in Raffles or drinking a glass of lightly chilled Billecart-Salmon, style and magic has a lot to do with experience. Timelessness is about moving with the times and adapting to the world around us – but never forgetting our heritage, which is priceless. We are really delighted to be working with Billecart-Salmon for our anniversary."
The anniversary cuvéewill be available exclusively at Raffles hotels worldwide and as an integral part of Raffles Hotel Singapore's celebratoryBillecart-Salmon Champagne 125thAnniversary Brunchstarting Sunday September 16th2012. In Singapore it will be priced atSGD 148 per bottle (approximately USD $118), and guests will be able to enjoy it in all the restaurants and bars at the hotel.
This sounds like a great excuse for a long weekend !
Recently we stopped in to the sprawling, picturesque HilliardBruce Estate located between Lompoc and Bueleton California along Hwy 246 in the Sta Rita Hills to check out the latest vintages of this very boutique producer.
We have watched this producer literally from the very beginning. Starting in 2004 John Hilliard and Christine Bruce planted 21 Acres of Vineyards on their 101 Acre estate that is also home to rolling green pastures for their Arabian Horses.
Their wine is made 100% from their SIP Certified estate vineyards of Pinot noir and Chardonnay.
We decided to get down to the terroir of the vineyard and take a closer look at what produces this amazing Chardonnay and Pinot Noir. There is 17.5 acres planted of Pinot Noir consisting of clones Calera, Pommard, 115, 667, 777, and 828. The Chardonnay planted consists of approx 3.5 acres and clones 76 and 96. Both varietals combine for an average of 2,420 vines per acre.
Keeping with their sustainability practices, the property is solar powered by 35 Kilowatts of solar panels. Water is from a six acre foot reservoir and compost is made on site.
We entered the vast tasting room of the estate with unimaginable views of regal Arabian horses in pristine pastures surrounded by the Vineyards of this state of the art Estate.
2010 Hilliard Bruce Vineyards Chardonnay Santa Rita Hills.
Straight from the 3.4 acre Estate Chardonnay vineyard, our very first impression that came to mind is white burgundy. In the glass this straw colored, medium bodied wine led us to a very complex nose of mineral, slate and citrus. On the Palate, mineral, grapefruit and some earth notes combine for a long elegant finish. This very lovely Chardonnay is aged 100% French oak, 30% new, barrel fermented with Montrachet yeast, full malolactic fermentation and aged on the lees for 16 months with battonage techniques. With only 175 cases produced, this Chardonnay is a must for your cellar and drinkable any time of year.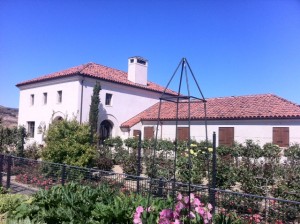 2010 Hilliard Bruce Vineyards Pinot Noir Sun Santa Rita Hills
We were interested to take a look at the 2010 Vintage of the SUN Pinot Noir even though it is younger than we usually would taste. In the glass, the classic burgundy color sparked in the afternoon sun with this medium bodied Pinot Noir. On the nose, expected aromas of Cherry and spice combine with the signature light smoke of the Sta Rita Hills terroir. On the palate , intense Cherry , Red Fruit and spice jump out with crisp , bright flavors and linger for a long finish and soft mouth feel that was impressive for a young wine. Aged in 100% French oak barrels, 50% new and aged on the lees 16 months. This lovely Pinot Noir has a 600 case production and from what we tasted in the 2010 Vintage will be even more of a star as it progresses in age.
2010 Hilliard Bruce Vineyards Pinot Noir Moon Santa Rita Hills
This Pinot Noir from their Moon Vineyard is truly special. Each vine only bears 1.5 pounds of fruit and the clusters are so small they can fit in closed fist. Now that's what we call intense! In the glass this Pinot Noir showed deep burgundy color giving way to a deep red rose color near the glass rim and medium bodied. On the nose, dark red fruit, red flowers, cherry and spice are predominant. On the Palate, elegant red cherry, all-spice, light smoke and earth notes show off a very classic Pinot Noir and a signature of the Sta. Rita Hills. It is well known that Pinot Noir more than most varietals shows its sense of place. Aged in 100% French oak barrels, 50% new, aged on the lees 16 months , The 2010 HilliardBruce Moon Pinot Noir with only 195 cases produced shows classic Pinot Noir notes with its signature sense of place in the Sta Rita Hills on the HilliardBruce Estate.
It is hard to realize that the HilliardBruce Estate Vineyards were only planted in 2004 with the quality of wines being produced over the last 3-4 years. HilliardBruce Estate wines have been getting a lot of attention and highly rated and we can see why.
A Sustainable vineyard , high standards , located in one of the world's best Pinot Noir and Chardonnay regions bring the best together at one Estate in the Sta Rita Hills for quality wines that will continue to garner world wide acclaim. For more information on HilliardBruce Estate Wines visit http://www.hilliardbruce.com
It is said that one of the most defining aspects of a grape varietal is its sense of place. It has a signature that many times makes it unique and unmistakable. Even Journalists that share their experiences with their ever eager readers have a sense of place, a place that brings memoires screaming to the forefront of the consciousness, a place where it all began for them.
Recently we returned to our sense of place, to the familiar smells, the wines, the food and the people that gave us our own signature and unique sense of place. The lovely Santa Rita Hills and the Santa Ynez Valley in California's Santa Barbara County is the place where it all began for us and sent us on an incredible journey and a new career.
The quaint coastal town of Morro Bay was the trailhead of our journey south back to our roots. As the familiar morning Fog was beginning to reveal the Historic Morro Rock, we headed out with a few stops planned as we continued our journey down the Hwy 101.
We turned east toward Templeton away from the coast for a stop in to Pomar Junction Vineyard and Winery. The very scenic 30 minute drive took us through fertile farm land and vineyards as the warmth of the Sun broke through to start a cloudless day.
Turning on El Pomar Road, the Vineyards of Pomar Junction came into view. Their Historic Railroad Box Cars signaled the entrance to their tasting room and we had arrived at our first stop.
Having heard we were in the area, Owner Dana Merrill and Winemaker Jim Shumate met us is the tasting room to show us around. And show us around they did!
Jim Shumate
After tasting through their wonderful sustainable wines, Dana took us for a tour of his Vineyard and ended up at the Winery where Jim Shumate gave a preview of upcoming vintages with a barrel tasting. Back up to the tasting room, lunch and a lovely bottle of Pomar Junction Syrah Rose 2011 on the patio overlooking the vineyard was the perfect way to start the afternoon.
Back on to Hwy 101 south with the Pacific Ocean over our right shoulder we had yet another stop. This time we were meeting up with fellow journalists for some lunch and bubbles at Laetitia Winery.
There is probably not a much prettier drive than HWY 101 from Morro Bay South, accented by the rolling farm land adjacent to the sparkling Pacific Ocean. Arriving at the tasting room we met up with our journalistic colleagues, tasted through some very elegant Sustainable wines and then had lunch under the trees as we shared stories and enjoyed Laetitia Brut de Blanc , Brut Rose and Brut Cuvee Sparking wines . After saying our goodbyes, it was now time for us to continue south on HWY 101 onto our next stop, our sense of place!
A short drive south on Hwy 101 brought us to Lompoc and Hwy 246. It has been almost two years and now we were home! The Santa Rita Hills always feels like home to us because this is where it all started, right here driving down Hwy 246 memories evoke goose bumps. In this area the Vineyard owners and Winemakers are still "farmers", they walk the vineyards, many still hand sort Syrah, Pinot noir and Chardonnay and they have opened their homes to us for many years. We have long-term relationships and good friends in this area and some new friends as well.
On this visit, John Hilliard and Christine Bruce owners of HilliardBruce Vineyards graciously opened their 100 acre Estate to us as our "base of operations "for the next few days. Driving into their estate was like driving into a movie.
HilliardBruce Estate
The gates opened like entering the emerald city itself. After being introduced to their Arabian Horses we took a stroll through the garden, pastures and vineyards as we sipped on HilliardBruce Sun Pinot Noir Sta Rita Hills 2010.
We watched the setting sun behind the Sta.Rita Hills and the Pinot Noir vines while the "seasmoke" settled on to the vineyard.
The Lompoc wine Ghetto is relatively new and home to many of the area's finest wineries all in one place. On this occasion we had to stop in for a visit with the Legendary Kathy Joseph at her Fiddlehead Cellars tasting room right in the middle of the action. Kathy is a true legend and one of our mentors who influenced us greatly and educated us on the art of winemaking.
We sampled her lovely wines and even her very special Lollapalooza Pinot Noir that is a legend in it self. Of course, we had to take a bottle of the Fiddlehead Cellars Sauvignon Blanc to enjoy latter on!
Next stop in the Ghetto was the Palmina Winery tasting room. Palmina is relatively unique to the area as they produce hand crafted Italian varietals. The lively, bubbly tasting room manager took us through their extensive wines from Arneis to some very bold, tasty Nebbiolos and then it was off to see yet another legend in nearby Santa Ynez.
Heading south on 246 memories rush back into our minds like a freight train as we pass the La Purisma Mission and then the Vineyards of Clos Pepe , Babcock , Foley , Melville and then onto Buellton and its' tasting rooms and of course, The Legendary Hitching Post Restaurant . The next town is the Danish inspired town of Solvang which is always worth a stop, but on this visit we had a lunch date to keep.
Still on the Vineyard gauntlet of Hwy 246 we turn on to Alamo Pinto Rd and dropped in for lunch under the buttonwood trees at Buttonwood Farm and Winery with winemaker Karen Steinwachs.
With the warm sun of the Santa Ynez valley breaking through the Buttonwood trees, Karen started us out with her lovely Sauvignon Blanc 2010 and of course the very famous Zingy 2011 and even a Grenache Blanc. Then it was on to her Syrah Rose, Merlot, Cabernet Sauvignon, Trevin 2007, Syrah and Grenache as the lunch progressed.
It is always a pleasure to come home and find our sense of place under the Buttonwood trees with a legendary winemaker like Karen as she spoke about the wines and vineyards under the shade of that very special place.
Karen Steinwachs and Elaine Harris
Heading back towards Lompoc, we drove down Hwy 246 stopping in briefly at a few wineries, enjoying the magnificent wines from the Sta Rita Hills and reconnecting with our sense of place.
We returned to the lovely HilliardBruce Estate for a night of rest and relaxation.Feeling rejuvenated and refueled by a breakfast we made with fresh eggs right from the Estate, we prepared to embark on our last full day at "home". Hyw 246 beckoned us once again to bring on our exploration of our roots, but this time we turn on Santa Rosa Road, a route that travels through some of the oldest and renowned vineyards in the area.
HilliardBruce Estate
Santa Rosa Road is much different from the other areas in the Sta Rita Hills. Surrounded by the hills we actually descend into a valley dotted with Orchards, Vineyards and Wineries. The Vineyards of Sanford, Lafond , Fiddlehead , Alma Rosa and more are all located on this unique section of the appellation. On this day we joined some old friends and mentors Bruno D'Alfonso and Kris Curran who have a combined 50 years of experience making unarguably some of the best wines in the region.
Driving past the Orchard trees and to the winery we were reminded that two years is much too long to have been away from "home". Getting out of the car at the D'Alfonso –Curran winery we were greeted by "the pack"
Bruno D'Alfonso ,Kris Curran and "The Pack "
In addition to having a love for making wines, these two legends have an immense love for their German Shepherds that are always at their side. Barking, they announced our arrival.
We walked in to the winery and it was hugs all around for it has been such a long time sense we had last visited.
Kris and Bruno took us though an amazing array of what they produce starting with Curran Grenache Blanc then a very nice Curran Grenache Rosé that is perfect for the summer months. Of course the Badge Pinot Noir was a must an then it was on to their Curran Sangiovese, Curran Tempranillo and Syrah just to name a few .
With us by her side, Kris gave us a preview of upcoming vintages straight from the tanks that in a word were "works of art ". It would be very easy for winemakers like Kris and Bruno to " rest on their laurels " , but because they are who they are , they are constantly innovating and staying on the cutting edge of the industry and have many new projects in the works.
Just to be around winemakers of this caliber who are also considered friends is truly an honor. Kris and Bruno are a part of what give us our sense of place when we travel down Santa Rosa Road. Saying goodbye is always hard so we just departed with a hug and see you later as "the pack" escorted us to our car.
It's always tough to depart such great people but we still had a two more stops on this cloudless day in the Sta Rita Hills. We continued on Santa Rosa road and we just had to stop in for a visit to Alma Rosa winery.
We entered the tasting room and were greeting by a very nice and knowledgeable tasting room manager. We started right off with the Santa Barbara County Chardonnay and then on to what Alma Rosa is famous for, Vineyard select Pinot Noir and the man who was literally the first to Plant Pinot Noir in the area over 40 years ago, Richard Sanford.
Richard Sanford
Sipping on a La Encantada Vineyard Pinot Noir evoked why we enjoy Pinot Noir from this area. The Sta Rita Hills pust its sense of place on its Pinot Noir and on us as well . We had interviewed Richard Sanford a few years ago and he had heard that we were in the tasting room. We turned and there he was, a true living legend. Richard, always pleasant and welcoming, joined us as we tasted through his amazing Pinot Noir from some of the finest vineyards in the country.
After speaking with Richard and assuring him we would not wait two years before returning, we departed, bottles of Pinot Noir in hand, back down Santa Rosa Road for one last very important visit with people and friends who literally gave us our start.
Many successful people can point to one period in time or a person that has left an inspirational impression, giving credit for a moment that changed their life or direction that created a foundation of for one's life work or path. For us there is no question on where we got our inspiration and foundation and our gratitude is on-going for Wine Makers Peter and Rebecca Work of Ampelos Cellars in Lompoc.
Rebecca and Peter Work
It was with the Works that we first walked the vineyards while sipping their signature
Viognier
. This was the place that we first touched the terroir that produces some of the world's best Pinot Noir. It was with these two amazing people, we engaged in helping with harvest, crush and the physical labor of "cap" punch downs. We were side by side with them as we measured temperature and sugar levels in the fermentation bins. It was from them that we took our first steps into the world of wine and a career that we could never have imagined.
Back on our old friend Hyw 246 and into Lompoc we turned in to a very familiar place for us, a place where we have spent time with good friends, mentors and even worked, The Ampelos cellars winery. The first to meet us right at our car was Peter Work and joined shortly afterward by Rebecca. It was so great to see our friends and mentors after two years. They have a great story themselves!
Peter started the tasting with their very lovely Rose of Syrah and then moved into Pinot Noir and Syrah. He told us of his wine successes and new projects that they are now working on. Ampelos wines are very unique as they are not only sustainable and organic but also Biodynamic .
They were one of the very first wineries to achieve all three certifications including the coveted SIP certification (Sustainability In Practice). Barrel tasting is always a must when we visit and THAT we did as we roamed up and down the rows of Barrels stopping to sample Syrah, Pinot Noir and Grenache. Each barrel sample showed off what is to come in future years as they age. It was all about reconnecting in the winery and getting reacquainted with the great wines of Ampelos Cellars. As we said our good byes we planned our next visit (which will only be in a few months ) in order to spend more time with our good friends .
Upon leaving the winery there is always a huge mix of emotion as we once again headed back on Hwy 246 and then onto 101 south. The Pacific Ocean gleamed as we sped along the highway, heading home, but once again, with a sense of place in our heart for the wines, vineyards, and friends of this very special part of the world.
The sixth annual Vegas Uncork'd kicked off once again up and down the famed Las Vegas Strip. It began in high style with Wolfgang Puck hosting an intimate lunch withBon AppétitEditor in Chief, Adam Rapoport at Spago to celebrate its 20thanniversary. Wolfgang Puck himself served up palate pleasing delights of Austrian White Asparagus Salad, Grilled French Sea Basses Loup De Mer and Strawberries & Cream that put a smile on everyone's face.
Wolfgang was not done yet as he joined fellow chefs from Bellagio, Caesars Palace, The Cosmopolitan and Mandalay Bay at the Caesars Palace fountains to officially mark the beginning of Vegas Uncork'd. The crowds enthusiasm bubbled over when Wolfgang Puck sabered off a bottle of Mionetto Prosecco marking the traditional official start of this culinary weekend full of all-stars.
As the sun began to set , many of the Celebrity Chef kitchens at Caesars Palace heated up with several Master Series Dinners where Guy Savoy, Bobby Flay, François Payard, The Pellegrino Family at RAOs and Michel Richard served up signature dishes to impress the guests.
Chef Guy Savoy
In addition to the mouthwatering Master Series Dinners, Vegas Uncork'd literally took it to the streets when 15 of Las Vegas' food trucks arrived in formation on Bellagio's Hidden Drive for their inaugural "Follow That Food Truck " event. The numerous guests enjoyed delicious treats from their favorite Food Trucks while mingling with world-renowned chefs Julian Serrano, Michael Mina, Jean-Georges Vongerichten and Todd English.
The second day of this culinary parade of all stars began with first year participant, The Cosmopolitan of Las Vegas and what a way to start ! A Paella Lunch at Jaleo where Chef José Andrés showed why he is a master in the kitchen as he schooled the audience on how to prepare paella on a wood-fired paella grill which happens to be the only one in the U.S.
Just down the street at the Bellagio, Raj Parr, Mina Group's Wine Director, Jason Smith, Master Sommelier and Bellagio's Wine Director, and Carlos Splendorini at My Favorite teamed up to to take their guests on an adventure to be remembered. They started with The Violet Femme, a dish with Encanto Pisco, Crème De Violette, honey and lavender; Then a tasty Hamachi Crudo, a sake-cured cucumber with sea bream emulsion paired with YoshinogawaWinter WarriorJunmai Ginjo Sake and then a succulent Liberty Farms Duck with Stewed Rhubarb and Foie Gras Kumquat paired with Au Bon ClimatSanford & Benedic;,This adventure on a plate did not end until the guests were treated with a Passion Fruit Panna Cotta with a Coconut-Lime Sorbet paired with KracherCuvee Beerenauslese. Vegas Uncork'd was just getting up a full steam and headed into the afternoon.
Mandalay Bay got into the act with Border Grill's Mary Sue Milliken, Susan Feniger and Executive Chef Michael Minor putting on a Southwestern show of world class expertise they are known for. Starting with a spicy Cucumber Jalapeño Margarita , the chefs launched their cooking demonstration by serving a Smoky Bean, Bacon And Avocado Tostada, Tomatillo Glazed Ribs with Esquite and Churro Tots.
Vegas Uncork'd is not just about world class Chefs and their works of art but also wine as well. David Lynch, Bon Appétit's wine editor, and Raj Parr, taught a sellout crowd how to pair affordable wines with elevated menus. Five wines ranging from moderately-priced to "break-the-bank" were served during each of the four courses prepared by Chef Michael Mina.
With all of the great events offered at Vegas Uncork'd , the crown jewel is The Grand Tasting . This year's Grand Tasting appealed to a sold-out crowd of 2,500 and transformed the Garden of Gods pool into an epicurean paradise of delight. It was a foodie heavenly dream to mingle with Celebrity Chefs like Gordon Ramsay, Todd English, Francois Payard, Nobu Matsuhisa, David Myers, Bradley Ogden, Charlie Palmer, Rick Moonen, José Andrés and Guy Savoy and Scott Conant .
Chef Saipin Chutima Lotus Of Siam
The party continued on into the early morning hours at The Cosmopolitan with the Celebrity Chef Poker Tournament at The Boulevard Pool that featured sliders from STK, signature cocktails from Mixologist David Myer's and tunes by Mia & Caitlin. Guests and chefs including Rick Moonen, Susan Feniger, Jean-George Vongerichten, José Andrés, Bruce Bromberg, Scott Conant and Stephen Hopcraft showed off their poker faces at the lively tables Two Hours later , Mario Disi, General Manager of Scarpetta, emerged as the winner and Andrew Knowlton, Bon Appétit's restaurant and drinks editor, followed as a runner-up. All prize winnings were donated to Communities In Schools, Opportunity Village and Vegas Roots Community Gardens.
After a late night , guests got some sleep and started along Bon Appetit's epic culinary road up and down the strip. Chronicles of A Couple That Cooks Together at Bellagio's Prime was an excellent choice as guests were treated to a tasty meal served by renowned Chef Jean-Georges Vongerichten and his wife Marja, host of Kimchi Chronicles on PBS. They started us off with Herbed Mung Bean Pancakes and continued on with the main course of Kobe Ribeye "Bulgogi" style with Kimchi fried rice and finished with a Passion Fruit Sunflower, complete with crisp meringue and a decadent vanilla pastry cream.
Estiatorio Milos at The Cosmopolitan joined in the culinary parade as guests joined Chef Costas Spiliadis for the At the Fish Market with Costas Spiliadis to share secrets of healthy eating through a Mediterranean diet.
Everyone's sweet tooth was exquisitely satisfied by the sweet temptations of pastries and desserts at Payard Patisserie & Bistro at Caesars Palace and Chef Francois Payard, where he shared his masterful s skills and techniques with his guests .
A great way to celebrate after some great cuisine is with good company and cocktails. The Cosmopolitan of Las Vegas was the place to be as guests enjoyed an endless flow of high-end cocktails with Bon Appétit Restaurant and Drinks Editor Andrew Knowlton, nationally-renowned restaurateur Scott Conant and Cosmopolitan mixologist Mariena Mercer. One of the highlights was "The Libertine" made with Maker's Mark 46, rosemary syrup, lemon juice, maple syrup and egg white and the "Verbena" made with Milagro Silver, ginger syrup and Yuzu Sour.
As the busy day turned into evening , guests took part in a champagne toast with Chef Alain Ducasse at THEhotel's miX at Mandalay Bay for The Nature of a Good Party where they enjoyed an exclusive five-course Taste of MIX menu with wine pairings
For the beach bums there was a clambake like no other we have see. As waves crashed on the Mandalay Bay Beach shore and the stars came out in full glitter , guests were treated to live music and an OPI nail station as they enjoyed world class cocktails and of course fresh seafood from Chefs Charlie Palmer, Rick Moonen, Mary Sue Milliken and Susan Feniger.
Chef Mary Sue Milliken Border Grill
After spending time on the beach it was time to end the day with a view from the MIX rooftop lounge at THEhotel at Mandalay Bay for an After Hours party . Guest partied the night away s alongside Chefs Rick Moonen, Charlie Palmer, Mary Sue Milliken, Susan Feniger and many others.
Chef Susan Feniger Border Grill
The dance floor was vibrant as guests danced the night away with beats spun by Chef Keller himself and DJ Freaky le Freak. Cocktails continued to flow alongside a selection of tasty bite-sized desserts such as cotton candy, chocolate lollipops and mini dessert tarts created by Chef Alain Ducasse, Chef Hubert Keller and Mandalay Bay Executive Pastry chef and Master Chocolatier Vincent Pilon.
Chef / DJ Hubert Keller
Vegas Uncork'd falls over the Mothers Day weekend and rightfully so , Mothers are held in high regard On Mother's Day,guests attended a Sparkling Brunch with Guy Savoy and were treated to very exclusive menu by the famed Michelin-starred restaurant at Caesars Palace. What a better gift for the Moms in the house as they were beyond thrilled to meet a world-renowned chef , free flowing champagne and an unforgettable menu .
Vegas Uncork'd 20120 was coming to an end , many guests joined the renowned Pellegrino family on the patio of Rao's at Caesars Palace for Rao's On The Grill. Very Casual attire was the mood for his las event as Frank Pellegrino Jr. , dressed in casual clothes and a baseball cap, grabbled a spatula and manned the grill serving up Italian dishes at this backyard-style BBQ. The family also shared a a preview of Italian dishes from the soon to be released cookbook,Rao's on the Grill,
Yet another Vegas Uncork'd is in the history books and this one has been the best thus far. This 4 day celebration features a parade of culinary stars , mixologists and restaurateurs that would be very hard to match anywhere else in the world but under the star-studded neon lights of Las Vegas . Bon Appetit and its Vegas Uncork'd is held each May and we wait with forks in hand and wine glasses at the ready for May 2013 when Vegas Uncork'd by Bon Appetit will reappear like an annual comet in the sky traveling up and down the starlit Las Vegas strip .

Since 1982, the Laetitia Estate Vineyard & Winery has produced elegant wines that show off the exceptional character and diversity of the Arroyo Grande Valley AVA. Originally founded by an established French Champagne house, the Laetitia estate carries on in the longstanding traditions of Burgundy and Champagne with a focus on small-lot Pinot Noir and sparkling wines.
President and Winemaker, Eric Hickey, and VP of Vineyard Operations, Lino Bozzano, have cultivated a longstanding collaboration that carries Laetitia wines through from first leaf to the last bottle on the line.
Beginning his hands-on training in Laetitia's cellar over twenty years ago, Eric Hickey has had a lot of time to discover what works best for the quality of the estate's venerated brand. "Staying eye-to-eye with Lino is the most important part of my job," he says, "because the interplay between us is what ultimately determines the wines' quality. Everything done in the cellar starts with what we do out in the vineyard."
Eric Hickey
As a third-generation farmer, Lino Bozzano intimately understands how every nuance in the field impacts the final product. "There is tremendous diversity in this small area, from the soils to the meso-climates," says Lino. "It's the perfect venue for understanding what site means to the wines." Having started with Laetitia in 2004, Lino's intimate knowledge of the 600+-acre estate includes the clonal properties, soil types and varietal composition of any given row of vines. This is particularly important for Pinot Noir, which makes up the backbone of Laetitia's program.
Lino Bozzano
While it's impossible to name any one facet of the terroir that makes Laetitia Pinot Noir great, Lino and Eric know vineyard's soils are essential to their wines' complexity and breadth of style. Rolling hills comprised of volcanic pumice, sedimentary shale and rich alluvial soil contribute different characteristics to each of the 57 Pinot Noir blocks.
These different soils each show off their particular influences on the fruit. Notes of cola and earthy spice (volcanic soils) or bright, red fruit (alluvial) are complemented and augmented by carefully made clonal selections such as 667 (dark berries), 2A (sarsaparilla) and 115 (juicy red fruit) each show off their individuality.
It is the unity of purpose between Lino and Eric and synergy with the land, the fruit, and with each other that makes Laetitia the respected house it is today. "It's partly the beauty of having consistency on the team," says Eric, "but it's also the beauty of estate production. We know our property and our fruit like the back of our hand. Sure, there are surprises from year to year. But in the end, no one knows better how to work with our vines than me and Lino because we've been doing it for so many years."
Laetitia is a legend in California's Central Coast and this amazing team has put together a lovely line up of sustainable wines that are sure to impress and well worth a visit to their tasting room. For more information about Laetitia Estate Vineyard & Winery please call 805.481.1772, 1.888.809.VINE, or visit www.LaetitiaWine.com. Laetitia Estate Vineyard & Winery is located at 453 Laetitia Vineyard Drive, Arroyo Grande, CA 93420.
Shaw Vineyards Gives A Taste Of New York To A Selected Few In Las Vegas
In order to understand Shaw Vineyards we have to take a look at where they are from. The Finger Lakes AVA is an American Viticultural Area located in Upstate New York, south of Lake Ontario. The AVA encompass eleven glacial lakes, but the area around Canandaigua, Keuka, Seneca, and Cayuga Lakes contain the vast majority of vineyard plantings in the AVA.
Cayuga and Seneca Lakes each have their own American Viticultural Areas completely contained within the Finger Lakes AVA (Cayuga Lake AVA and Seneca Lake AVA). The Finger Lakes AVA includes 11,000 acres (4,452 ha) of vineyards, making it New York State's largest wine growing region.
Steve Shaw founded the Shaw Vineyard label in 2002 and in 2004 built his production facility and tasting room on the western shore of Seneca Lake near Himrod, NY. He has been a high-quality grape grower in the Finger Lakes for 30 years, contributing to the region's growth and emergence as a world-class producer of vinifera wines.
Steve Shaw
Shaw Vineyard is dedicated to the production of vinifera wines in a dry, cool-climate style reminiscent of the great European producers. The winery grows most of its own grapes and sources the remainder from the highest-quality Finger Lakes growers. He employs careful and unique methods in the production facility, resulting in wines that are complex and full of bold flavors.
A strong proponent of the theory that the Finger Lakes possesses the soil and climate necessary to produce many of Europe's great wine varieties, Steve Shaw continues to experiment with his vineyard and his production facility, improving the quality of both his white and red wines. With a dedication to the proper aging of his wines prior to release, Steve Shaw hopes to distinguish himself in the Finger Lakes, a young wine region that shows more and more promise with the passing of each vintage.
Steve Shaw Jr
We started right away with the Libella Pinot Grigo 2010. This lovely Pinot Grigio was crisp and refreshing with surprising citrus notes. Steve stated "The Li Bella is made with the same standards as all other Shaw wines. The grapes are sourced from our Seneca Lake vineyard, and are picked by hand after extended hang time. "He added " we are excited that about first vintage of Li Bella Cabernet Fanc as well".
Our second wine was the Shaw Vineyard Sauvignon Blanc 2008. This jewel from Shaw is a nice example of an old world style Sauvignon Blanc. It was elegant on both the nose a palate with light, but not overwhelming grassy notes. We ended our intimate tasting with a Pinot Noir from their Shaw vineyard, 2007 vintage. We have traveled to the region often and this Pinot Noir was probably the finest example of a Finger Lakes Pinot Noir that we have tasted.
From what we tasted of their line up at this intimate tasting high above the Las Vegas strip , Shaw Vineyards is "doing it right " . For a small winery we look for them to continue to make some big noise in the world of wine. On any visit to this beautiful region, plan to visit the tasting room. You won't be disappointed.
More than 50 Award-winning Chefs Come Together To Present A Night of Sumptuous Feasting
Gordon Ramsay Makes His Debut Appearance at Vegas' Premier Culinary Festival
Its only a week away!! More than 50 of Las Vegas' most celebrated chefs including legendary talents from Bellagio, Caesars Palace, The Cosmopolitan of Las Vegas and Mandalay Bay, team up for the sixth annual Vegas Uncork'd byBon Appétit's Grand Tasting on Friday, May 11. Held at the Garden of the Gods pool at Caesars Palace, the highly anticipated event highlights a staggering variety of signature dishes from culinary masters such as Bobby Flay, Guy Savoy, José Andrés, Hubert Keller, Nobu Matsuhisa, David Myers, Scott Conant, Michel Richard, Costas Spiliadis, Todd English, Rick Moonen, Charlie Palmer, Mary Sue Milliken and Susan Feniger. It also marks the first year world-renowned chef Gordon Ramsay is participating in the city's largest and most acclaimed culinary celebration.
"I'm thrilled to reveal this year's Grand Tasting has more restaurants participating than ever before," said Adam Rapoport,Bon AppétitMagazine's Editor-in-Chief. "With Gordon Ramsay joining other top Las Vegas restaurants and their well-loved chefs, this istheone event you can't miss."
Adding to the extraordinary line-up of chefs are two new wine and spirits elements, a Bombay Bar and a Mionetto lounge, as well as a Taste of the Forum where six restaurants from The Forum Shops at Caesars Palace including Spago and Sushi Roku showcase their specialties for the first year. Further upping the ante, the Grand Tasting will also features delectable bites from Laurent Tourondel, Andre Rochat, Kerry Simon, Max Brenner, Emeril Lagassi and other notable talents.
Space is limited for this exciting event and tickets are $200 per person. For more information on Vegas Uncork'd by
Bon Appétit
, tickets and full programming details, visit
www.VegasUncorked.com
. See you there !
San Luis Obispo is the place to be in June . Tickets are on sale now for the SLO Vintners popular "Roll out the Barrels" wine weekend event. Their 22nd annual "Roll out the Barrels Weekend" begins Thursday, June 21st and runs through Sunday, June 24th. There will be 30 wineries within the San Luis Obispo Wine Country Region participating. The weekend wine event consists of 3 major components: Barrels in the Plaza, Winemaker Dinners; Social Events, and the ever popular 2-day Passport to Wine Country.
Thursday June 21st, 5:30 - 7:30 Barrels In the Plaza
In San Luis Obispo's historic downtown Mission Plaza, SLO Vintners will feature "grown here, made here with Perfect Pairings!" from 5:30 - 7:30 pm. Wineries will partner with local chefs side-by-side offering a blissful sampling of specialty cuisine with an array of fine wines. This will be the ultimate way to celebrate SLO's culinary experience right in the heart of San Luis Obispo. Guests will groove to live music from local Rock, Reggae and Blues band, "Soul Sauce". Tickets are $30 each.
Friday June 22nd Winemaker Dinners & Social Events with participating San Luis Obispo Wineries
Enjoy an evening with the winemakers and principals of the SLO Vintners for delicious dining experience, and hear from the people who shaped the region. More details on these dinners can be found at slowine.com.
Saturday, June 23rd and Sunday, June 24th 11:00 - 4:00 Roll Out the Barrels Passport Weekend
The annual two day passport portion (Saturday and Sunday), will allow visitors enjoy San Luis Obispo Wine Country and visit up to 30 member wineries. Passport holders will experience wine and food pairings, reserve barrel tastings, entertainment and special discounts. Saturday is typically the grand affair, while Sunday is focused mostly on the wines and special discounts.
"This event portrays the beautiful place that we live, and the bounty it provides for us," says Heather Muran, San Luis Obispo Vintners Executive Director. "Not only is it a great educational weekend, but it's 'over the top' when it comes to the food and wine presented at all the events. This is the perfect weekend adventure, for both locals as well as for out of town tourists longing for a small town escapes."
Several hotels are offering special 2-night stays along with tickets to Roll Out the Barrels weekend. Participating hotels can be found on the slowine.com website.
2012 Participating Wineries:
Ancient Peaks Winery * Autry Cellars * Baileyana * Cadre * Center of Effort * Chamisal Vinyards Claiborne & Churchill * Clesi * Edna Valley Vineyard * Kelsey See Canyon * Kynsi Winery * Laetitia Winery * Peloton Cellars Per Bacco Cellars * Phantom Rives * Pismo Beach Winery * Sans Liege * Salisbury Vineyards * Saucelito Canyon Vineyard * Sextant Wines Stephen Ross * Sinor - LaVallee * Talley * Tangent * TreViti Vineyards * Tolosa Winery * Trenza * Wolff Vineyards * Zocker
For a current list of participating restaurants for Barrels in the Plaza, and winery events for Passport to Wine Country Weekend, visit our website at www.slowine.com.
Wirtz Beverage brand new Trilogy Fine Wine and Spirits division got off to a fast start with the Crème de la crème of the Las Vegas beverage industry. Legendary Rudi Wiest himself of his namesake import company came to Wirtz's Alchemy room with a palate pleasing line up of German Dry Wines.
Rudi Weist
No importer that we know of has the knowledge of Rudi Wiest when speaking on the topic of German wines. On this visit he brought a hand selected group of small family owned wine makers from the best wine making regions of Germany.
Schloss Schonborn, Rheingau
Marcel von den Benken fromSchloss Schonbron in the Rheingauexplained that his 2010 Dry Estate Riesling is characterized by high acidity and the 2011 Vintage had a much longer hang time. On the palate both of these amazing Rieslings were nicely balanced, soft and feminine in style.
Kunstler
winery featured four Rieslings and a lovely Pinot Noir. Carl Erhard from the winery explained that he concentrates his efforts on making grapes for wine and not wine making.
Growing fruit is the most important aspect in the wine. As any experienced wine lover knows, the best wines are made in the vineyard and not in the winery. Carl Erhard follows that tradition to a "T". As we tasted his 2010 Dry Riesling "old vine " Stielweg, Carl explained that vines that average 55 years in age. Carl also added that he felt the 2012 Vintage will have a long ageing potential. The Kunstler Pinot Noir Estate 2009 features sour cherry and surprisingly big tannis. Many people consider German Pinot Noir something that is relatively new. In fact, winemakers have been making Pinot Noir the Rheingau for over 800 years long before they planted Rieslings . 2009 was warm year which should translate to a spectacular vintage for Pinot Noir and this Kunstler will not disappoint.
Weingut Rebholz
Weingut Rebholzproduces some very fine Rieslings, Pinot Noir and even a Pinot Blanc . Hansjorg Rebholz himself made the trip across the Atlantic to show off these very special wines. As we began tasting through his wines, he explained that his Grand Father started the winery in the 1940s and they specialize in making wines as natural as possible and are Bio-Dynamic .
We were pleased with the Pinot Blanc and the Rieslings. Both were refreshing, featuring big apple and melon notes on the nose and palate. Before moving on to the Pinot Noir we found a real stand out. The 2010 Dry Grosses Gewachs , Ganz Horn. On the nose and palate, this wonderful wine drinks like a Grand Cru. Classic earthy notes, mineral and citrus make this Riesling a stand out. All of the Rieslings from Weingut Rebholz should be at their very best after 5-6 years. German Pinot Noir is always interesting because Pinot Noir is very terroir expressive. Vineyards with micro climates can produce Pinot noir that are very different and only meters apart. The 2009 Pinot Noir Spatlese Dry "Tradition "is a good example of this. This nice pinot has classic signatures of sour cherry, light tannis, all-spice and oak.
Weingut Dr Heger / Weinhaus Heger
Weingut Dr Heger / Weinhaus Hegerproduce Pinot Gris , Pinot Blanc and Pinot Noir that show off the versatility of the region . Markus Mleink took us on a tasteful journey through his wines. Like many of his colleagues, its hands off in the winery and all the work are done in the vineyard.
Tasting his 2011 and 2010 Pinot Gris side by side gave a unique insight into the vintages a year apart. The 2011 had much more fruit and was more developed than the 2010, most likely because it was just bottled and the 2010 has "mellowed" with a little more age. Both are ready to be enjoyed now. The 2009 Dr Heger Pinot Noir Dry Grosses Gewachs , Ihringer Winkerberh was next in line to examine. This very nice Pinot Noir was a pleasure to taste. Classic cherry notes, earth, leather and spice come together with silky tannins on the finish.
Weingut Becker
Can a pig famer make great wines? Sure they can andWeingut Beckerproves it . Fritz Becker Jr specializes in Pinot Noir. The winery was totally destroyed in World War 2 and has come back very strong. Fritz has been the winemaker since 2005. The 2009 Pinot Noir "Dry" Limestone was a stand out in his lineup and should have good age ability but can be enjoyed now. 2008 Pinot Noir Grosses Gewachs St Paul Grand Cru is a German Pinot Noir that we will not forget. Its elegant notes of cherry, earth, spice, leather and oak show what a Pinot Noir from the region should strive to be.
Rudi Weist is an expert in wines from Germany. Spending 10 mins with him or an afternoon is an opportunity to get an education to set the foundation of your wine education for a life time. When looking over your next wine list, take the time to find a few of these very special wines from Germany
Veuve Clicquot has areputationas one of Frances finest Champagne houses that has lastedcenturies. 2012 marks asignificationmilestone in both French and AmericanChampagnehistory.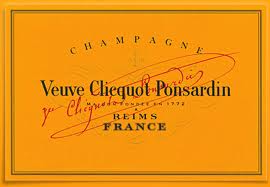 The 230th Aniversary of the first shipment of Veuve Clicquot to the United States. What a better excuse to open a bottle than that. Of course , when you open a bottle of "Veuve" that in itself is a special occasion.
Looking back at thislegionary Champagne , it was f ounded in 1772 by Philippe Clicquot-Muiron and played an important role in establishing champagne as a favored drink of haute bourgeoisie and nobility throughout Europe.
There have been othermilestonesprior to 2012 . In July 2008 an unopened bottle of Veuve Clicquot was discovered inside a sideboard in Torosay Castle, Isle of Mull, Scotland. The 1893 bottle was in mint condition, having been kept in the dark, and was the oldest bottle known to exist. It is now on display at the Veuve Clicquot Ponsardin visitor centre in Reims and is regarded as priceless.
In July 2010, a group of Finnish divers found 168 bottles from the 1830s aboard a shipwreck in the Baltic Sea off the coast of the Åland Islands. The bottles were initially claimed to have been produced between 1782 and 1788. They were sent back to France for analysis and found that some of them were Veuve Clicquot.
Easily recognised by its distinctive bright yellow labels, the wine holds a royal warrant of Queen Elizabeth II of the United Kingdom. Veuve Clicquot recently celebrated the 230thAnniversary of the first shipment of Veuve Clicquot champagne from France to the United States.
Cellar Master Veuve ClicquotDominique Demarville
Stylized and bubbly, the video provides an inside perspective on the history of Veuve Clicquot. Speaking to the history of the first shipment of champagne to the United States, Cellar Master Dominique Demarville helps to celebrate the anniversary of the first arrival of Veuve Clicquot to the U.S.!
Join Editor-In-Chief Elaine Harris and celebrate with Cellar Master Dominique Demarville andcelebrate 230 years of Veuve Clicquot . Cheers !!
:

The picturesque beach town Morro Bay, California will be "THE" place to be as the First Central Coast Oyster Festival will be held Saturday, June 16 at the Morro Bay Golf Course from 12 P.M. to 8 P.M.
This new event will benefit OPTIONS Family of Services, a nonprofit organization serving the disabled or persons with developmental disabilities and persons with a traumatic brain injury (TBI). OPTIONS provide a wide array of flexible programs that are customized for each individual they serve, with community accessibility emphasized at every level. Services include residential living supported living, rehabilitation therapy, day programming and vocational training.
Jacqueline Delaney, Marketing and Sales Director for OPTIONS Family of Services, said "The Central Coast Oyster Festival will feature a range of amazing oyster preparations, the best wines and brews, unique venue design, and a full lineup of knockout bands to play throughout the day." She added, "There are so many great wine, food, and entertainment events on the Central Coast that we've really concentrated on creating an experience unlike any other."
With a view of the Morro Bay Oyster Farm as well as the iconic Morro Rock, the Central Coast Oyster Festival will feature oysters from the Morro Bay Oyster Company, widely recognized as one of the greatest suppliers on the West Coast. Dozens of chefs from across the Central Coast will go head-to-head for the 'Best Oyster of the Central Coast" Chef Award, and the audience will be invited to taste their sumptuous efforts. But while oysters will, of course, be the main attraction, other epicurean delights will also be available.
Of course any any real oyster festival needs a shucking competition, and the Central Coast Oyster Festival, benefiting OPTIONS Family of Services, is no exception to the rule. Local shuckers will be invited to demonstrate their speed and skill to a live audience for prizes and the respect of the Central Coast community.
In addition to the delicious flavors of fresh Morro Bay oysters, the festival will include special features such as whimsical structures from The Do LaB. Based out of Los Angeles, The Do LaB is world-renowned for bending reality through interactive environments, event production and creative lighting design. Prominently showcased at such high-profile gatherings as the Coachella Valley Music and Arts Annual Festival and Burning Man, The Do LaB takes an organic approach to everything they design and create, striving to bring their visions to life with natural materials, found objects and sustainable resources.
The Do LaB's particular focus at the Central Coast Oyster Festival, benefiting OPTIONS Family of Services, will be the "Aphrodisiac Lounge." This beautiful modern-chic pagoda will house a raw oyster bar, sparkling and still wines, cocktails, cheeses and chocolates. As an added benefit, local craft brewery Tap It Brewing Company is proud to release an exclusive micro "oyster brew" designed to perfectly complement the festival's oysters in the Aphrodisiac Lounge.
Headlining entertainment for the Central Coast Oyster Festival will be the multi-talented indie band Walk off the Earth, whose covers of Gotye's "Somebody That I Used To Know" and Adele's "Someone Like You" went viral on YouTube earlier this year.
Additional bands for the event include TROPO, The Neon Russell Band, among others.
Tickets for this full-day experience of all things authentically Central Coast are a very affordable $20 and are available at www.CentralCoastOysterFestival.org. See you there !